Anybody can pick all four No. 1 seeds to advance to the Final Four. But if you know March, you know that rarely does the madness let that happen. Kentucky, for example, is attempting to go 40-0 and become the first undefeated national champion since Bobby Knight's Indiana Hoosiers... in 1976.
With that in mind, let's take a look at the most vulnerable high seeds in those precious brackets. Don't forget to check out my five sleepers and five Cinderellas to consider as well.
VILLANOVA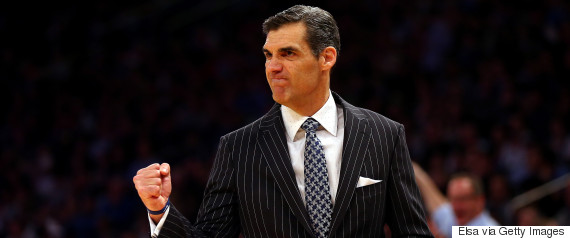 Jay Wright (above) has done a marvelous job restoring the 32-2 Wildcats to national prominence. This team has a concentration of strong guard play, toughness and elite quickness. Last year, I picked 'Nova to bow out early and it did. While this team is surely a superior unit, there's one serious issue to consider. In the last six years, Wright is only 2-5 in the dance, and a big reason why is his team's lack of rebounding. This season, they rank 174th nationally, a brutal clip made worse by the fact that scoring is at a premium in the NCAA Tournament. Villanova will employ a suffocating zone press that extends full-court. Against quality backcourts with disciplined guards, that press is less effective, and Wright's team typically struggles with playing against size. The East region, with potential matchups against North Carolina State, Northern Iowa, Wyoming, Michigan State and Virginia, presents a litany of issues for the tournament's second overall seed.
NOTRE DAME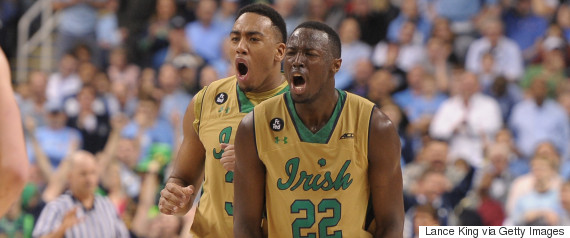 The Irish are playing their best basketball of the season, fresh off the first ACC Tournament title in program history (formerly of the Big East). Nothing against head coach Mike Brey, but we know his teams typically struggle in March. Notre Dame's biggest issue is bigness itself -- the team's size, or lack thereof. Zach Auguste is atrocious, and while freshman Bonzie Colson has had a nice year, he's only 6-foot-5. Jerian Grant (above) is the fearless leader and his do-everything ability (17 points, 7 assists) from the perimeter is a huge plus. However, Grant shot just 30 percent from 3 in conference play and is such an integral part of the Irish success that one off shooting game becomes very scary. Interestingly, the last ACC Tournament champion to reach the Elite Eight was Duke, when the Blue Devils won the national title in 2010.
LOUISVILLE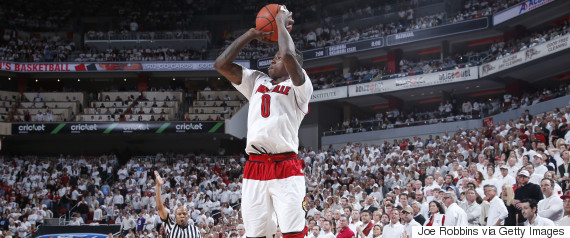 This is Rick Pitino's softest team in recent memory, and making matters worse is the recent dismissal of Chris Jones, the third-leading scorer. In essence, this is a two-man team filled with weak ancillary parts. Junior forward Montrezl Harrell and sophomore guard Terry Rozier (above, with 17 points per game), will have to go off for the Cardinals to make any sort of run. Both players are second team AAC All-Conference performers, but Harrell is prone to foul trouble and has not become the type of go-to post threat Pitino had hoped for.
Each of the past two seasons, Louisville ranked second in the nation in forcing turnovers. This year, though, they've hovered near 40th, speaking to the lack of toughness we are accustomed to seeing from Pitino's teams. As it is, the Cardinals lost five of their last 10 games, but three of those five wins came by 2 points or less. Over the back half of the ACC regular season, the Cards scored just 0.98 points per possession.
KANSAS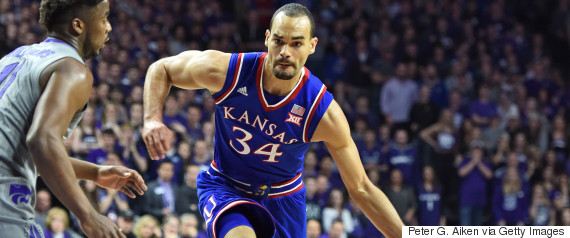 I've been way down on Kansas all year, and nothing changes with the surprising 2 seed. Aside from a potential Sweet 16 matchup looming with Kentucky, Bill Self could be staring a first weekend upset right in the face. His point guard, Frank Mason III, is adequate but undersized. Combo guard Wayne Selden Jr. hasn't made the necessary steps in year two. Self's best interior player, Perry Ellis (above), is not 100 percent healthy, nor is he a legitimate NBA prospect. Self has always had pros to rely on. This Jayhawk team simply doesn't have the talent to make up for his lackluster in-game coaching.
BAYLOR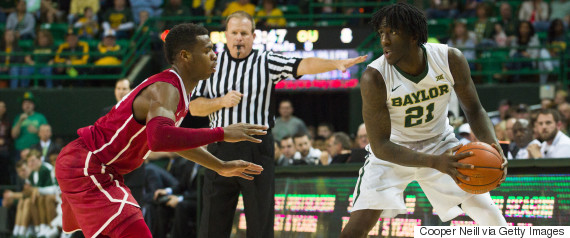 Staying in the Big 12, Baylor is a 3 seed ripe for an upset. Head coach Scott Drew is highly stubborn in employing his patented 1-3-1 matchup zone, and it can be effective given Baylor's length. The tournament is about teams getting hot, though, and a hot shooting team that can spread out the zone presents a huge problem. Senior point guard Kenny Chery is a liability who turns the ball over a ton and shoots just 38 percent from the floor. The X-factor for the Bears is 6-foot-7-inch junior wing Taurean Prince (above), the team's leading scorer at 14 points per game. When Prince plays well, the Baylor offense clicks. When he struggles like he did in going 1-11 against Kansas in the Big 12 final, this is a club that really struggles to score in the half court.
Email me at jordan.schultz@huffingtonpost.com or ask me questions about anything sports-related at @Schultz_Report, and follow me on Instagram @Schultz_Report. Also, be sure to catch my NBC Sports Radio show "Kup and Schultz," which airs Sunday mornings from 9 to 12 EST, right here.