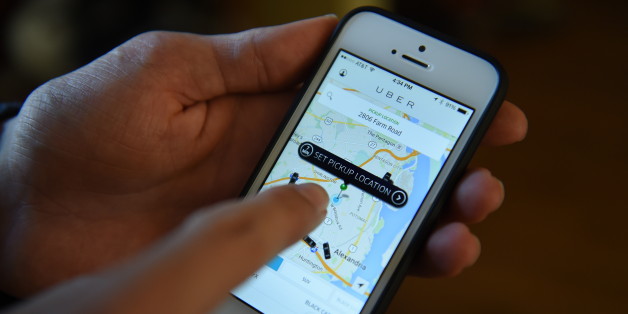 Getting around New York City is expensive (as are most things in New York City). A new app is coming in to help you save a few bucks on your commute.
The app is called OpenStreetCab, and it was created by the Computer Lab at Cambridge University and the Complexity and Networks group at the University of Namour in Belgium. You punch your current location and your destination into the app, and OpenStreetCab will tell you if your trip would be cheaper via taxi or UberX, Uber's least expensive option.
Available for free on Android and iOS devices, OpenStreetCab uses publicly available data on New York City taxi fares and maps of trips from 2013 to help determine whether you should take a yellow cab or an Uber.
The team did a study in which they compared fares for taxi rides with the same trip on UberX using Uber's API, which lets you input two points and get a range of typical fares. The team then found the average and compared that to the taxi fares.
Thanks to a recent price cut, Uber says that its UberX cars are a cheaper alternative to yellow cabs in New York City. According to the study, however, the research shows that UberX is more expensive for rides priced below $35 and less expensive when fares are more than $35 in general. This, of course, doesn't take into account Uber's surge pricing, in which the company charges more money when there are fewer cars to go around. In those cases, taxis are definitely less expensive than Ubers.
Uber did not respond to The Huffington Post's request for comment.