Is it true that having a pet is good for your health? Certified dog trainer Andrea Arden says, "Absolutely!" Studies have shown that having a pet as a part of your life decreases your chance of having a heart attack and lowers your stress levels. When you look into the eyes of your pet, it causes the feel good hormones oxytocin and serotonin to increase. Sharing your life with an animal not only increases your happiness, but also makes you healthier!
For more of Andrea's puppy training tips, view the slideshow below:
PHOTO GALLERY
Andrea Arden Puppy Training Tips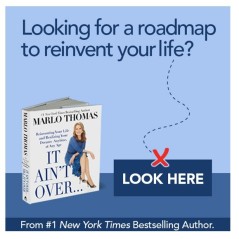 Add Marlo On Facebook:
Follow Marlo on Twitter:
Sign up to receive my email newsletter each week - It will keep you up-to-date on upcoming articles, Mondays with Marlo guests, videos, and more!