When it comes to the latest in pet technology, certified dog trainer Andrea Arden has a few app recommendations for your four-legged friend. Apps that use GPS tracking have become very popular, since owners can use them to make sure that the dog walker they hired to give their pet some exercise during the day is doing a good job of getting their dog out and moving. There are even apps that will track your dog if he or she gets lost, which can come in handy if your dog ever happens to get loose. DogWays is an app made specifically to plan social engagements for your dog, so if you want to plan a doggy playdate or see which of your friends are at the local dog park, it's a great app to use!
For more of Andrea's puppy training tips, view the slideshow below:
PHOTO GALLERY
Andrea Arden Puppy Training Tips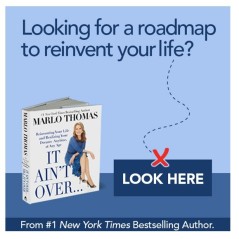 Add Marlo On Facebook:
Follow Marlo on Twitter:
Sign up to receive my email newsletter each week - It will keep you up-to-date on upcoming articles, Mondays with Marlo guests, videos, and more!