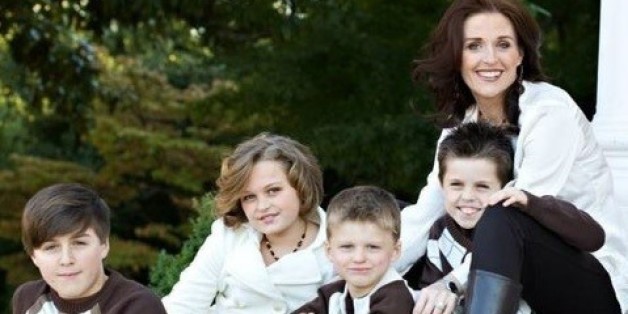 Nell Gaither, who grew up in Fort Worth, Texas, didn't figure out that she was transgender until she was 40.
"It was just not something that you even knew how to put into words, or how to discuss," she told The Huffington Post. "There was not any good language for it, or much information at all about it."
Over the last two years, a quiet but significant change has occurred in nearby Dallas, where Gaither, now 54, lives today. The Children's Medical Center in Dallas has launched a program for transgender adolescents, and this spring, the clinic will get its own space within the hospital. It is the first and only transgender pediatric program in the Southwest.
"I really wish that I was young now, that I'd grown up and been born in 1990, '95," Gaither said this week. "I think that I would have been able to be more fully who I am."
The program already has about 60 patients, ranging in age from 5 to 18 years old. It's one of a growing number around the country dedicated to helping children and teens with gender dysphoria, where a person does not identify with the gender they were assigned at birth. Doctors at the Dallas center offer medical treatments like hormone therapy and puberty blockers, which can delay the onset of puberty, as well as mental health support for patients and their families.
Kammie, a 16-year-old girl in the program, describes it as a huge milestone in her life. With the guidance of her endocrinologist, Dr. Ximena Lopez, she's started taking estrogen. "When everyone else was developing, all the other girls were getting more curvy, I was still stuck," Kammie said.
Kammie grew up outside of Birmingham, Alabama, in an area her mother calls "the sticks." From the time she was old enough to walk and talk, Kammie identified as a girl. Her mother knew it, even if she didn't know what it meant exactly. When Kammie drew a picture of herself, she would draw a girl. When the family went to McDonald's, she "threw a fit" if she didn't get a girl's toy. "Looking back, it was never Kammie that changed," said her mother, Cristina Pippin, a registered nurse. "We changed."
When Kammie was 8, Pippin took her to the children's hospital in Birmingham, where a doctor diagnosed her with gender identity disorder. They had at least a dozen residents on one side of the glass, observing Kammie, Pippin recalled.
"They were learning a lot from her," she said. "But when I asked the doctors 'What do I do, how do I help her,' they didn't have any answers."
Pippin and Kammie drove 250 miles to a hospital in Atlanta, where they found an endocrinologist who was willing to treat Kammie but who had no experience. "They took all their cues from me, and the people I put them in touch with," said Pippin.
Back at school in Alabama, Kammie stayed back a year, in part to escape the teasing of her classmates who knew her as a boy. In her new grade, she told people that the boy they'd known was her twin brother who had since moved away. ("Obviously," Kammie added, "people were like 'We know that's not true,' so the bullying proceeded.") But then Pippin got a job offer in Dallas, and the family moved.
"I could finally be normal," Kammie said. "I could be the place where I wanted to be my whole life -- people would just accept me as Kammie the girl."
Lopez, the medical director of the Dallas program, told HuffPost that such programs are often hastened into existence by parents like Pippin. "The main engine to push the development of this program were the parents," she said. "They were desperate for help and incredibly appreciative of any type of support."
Texas is hardly at the forefront of the transgender rights movement in America. Transgender people there can be fired or kicked out of housing, and in 2015 alone, conservative lawmakers in the state have introduced three anti-transgender bills seeking to make it a crime for transgender people to use the bathroom that fits their gender identity. (A handful of cities, including Dallas, have local non-discrimination ordinances.)
To Lopez's surprise, though, she has encountered no opposition to the pediatric program of any kind. "We've been asked to speak to schools, to medical students, and the feedback has been really good," she said.
For medical professionals working with transgender youth, the Dallas program is part of a major shift happening throughout the country. Fifteen years ago, when Dr. Michele Angello started her private therapy practice for transgender people in Philadelphia, there were only two places in the country that had the resources and the expertise to help her patients transition to the gender with which they identified. There was the Children's Hospital in Los Angeles, and the Children's Hospital in Boston, and nothing in between. The landscape today is "completely different," Angello said.
Angello sees clients from all over the country, and in the last couple of years she's been able to refer some of them to places closer to home: Chicago, Seattle and Philadelphia. The very existence of programs like these, says Angello, has a positive ripple effect on the surrounding community.
"When one of these programs opens up in a city, especially in the South, people are going to begin to understand that this is not pathological, and it's not some unique inner-city phenomenon that a handful of homeless youth perhaps might be experiencing," she told HuffPost.
Today, Angello regularly lectures at medical schools, some in very rural, conservative areas. "I hesitate to say that it's no longer taboo," she said. "But it certainly seems much less taboo."