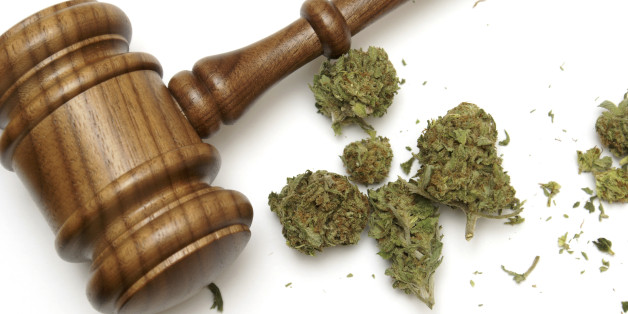 A defense lawyer who left a baggie containing two ounces of marijuana on a courtroom bench has agreed to pay a $150 fine to resolve the infraction.
Vincent J. Fazzone, 46, was in a courtroom in New London, Connecticut, Tuesday morning when the pot allegedly fell out of his back pocket in front of the marshals, his paralegal Holly McGregor told the Hartford Courant.
"When he got up with his client it fell out of his back pocket," McGregor said. "After he was done with the judge, the marshal said when you're done speaking with your client we need to talk to you."
The baggie allegedly contained two ounces of a green, leafy plant-like substance that was suspected to be marijuana, according to the Norwich Bulletin.
McGregor said her boss doesn't smoke pot and that he received the weed from a client, who allegedly took it from her child, and asked Fazzone to confront the kid later in the day about the dangers of drugs, TheDay.com reports.
"He put it in his pocket and forgot about it, and he dropped it out when he stood up," McGregor said. "He didn't know until he left and somebody in the courtroom said something to him."
Fazzone was ticketed for possession and has agreed to pay a $150 fine. He wants to put the matter behind him, according to Associated Press.
Like Us On Facebook |

Follow Us On Twitter |

Contact The Author
BEFORE YOU GO
PHOTO GALLERY
Drugs Hidden In The Darndest Places