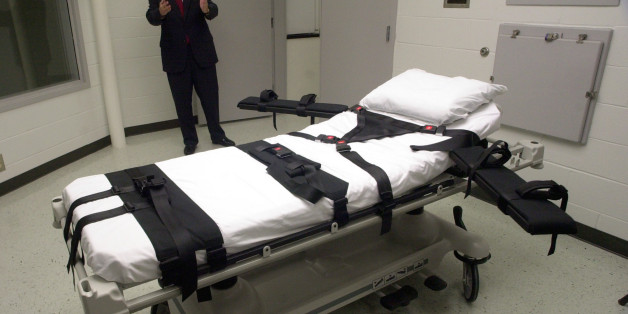 A federal judge has ordered Alabama to stop executions until the U.S. Supreme Court rules whether the method of lethal injection the state uses is cruel and unusual punishment.
The state agreed "the best course of action is to stay decisions on the lethal injection cases across the board" until the Supreme Court decides an appeal by condemned Oklahoma inmate Richard Glossip, U.S. District Judge W. Keith Watkins wrote in a five-page order Wednesday. Glossip is challenging the constitutionality of Oklahoma's lethal injection protocol, which is similar to Alabama's.
Watkins' order came in response to a complaint filed by condemned murderer Tommy Arthur. The judge said six other Alabama death row inmates have filed similar lawsuits.
Alabama's first execution of 2015 had been scheduled for Thursday, the first in more than a year. Last month, the state Supreme Court stayed the execution of William "Bill" Kuenzel, 53, who was sentenced to die in 1988.
Wednesday's order additionally stays the executions of Gregory Hunt, set for April 16, and Robin Myers, set for June 18.
Alabama has not carried out an execution since 2013, because of a shortage drugs used in lethal injection.
The lethal injection protocol used by Alabama has led to at least three botched executions, in Oklahoma, Ohio and Arizona.
This week, Alabama state representatives passed a bill that would bring back the electric chair as an execution method if the drugs become unavailable or are ruled unconstitutional, United Press International reports.
The U.S. Supreme Court will begin hearing arguments in Glossip's case on April 29. A decision is expected by the end of June.
BEFORE YOU GO
PHOTO GALLERY
The Long Wait For Death Row Inmates