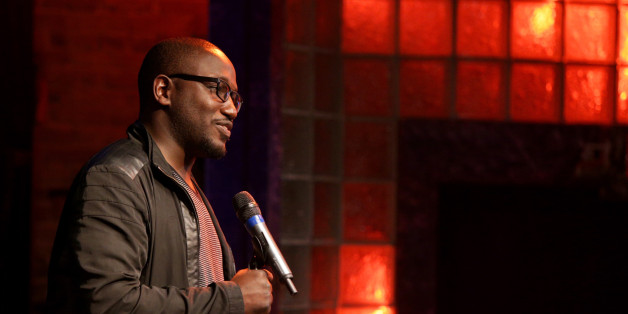 While sexual assault allegations against Bill Cosby go back a number of years -- and were called out in a widely disseminated piece on Gawker in February 2014 -- it's comedian Hannibal Buress who is often credited with reigniting the public furor against the 77-year-old star.
"It's even worse because Bill Cosby has the fucking smuggest old black man persona that I hate," Buress said during an October 2014 stand-up routine that soon went viral. "He gets on TV, 'Pull your pants up black people, I was on TV in the 80s! I can talk down to you because I had a successful sitcom!' Yeah, but you rape women, Bill Cosby, so turn the crazy down a couple notches."
Now, speaking to Jimmy Kimmel this week, Buress said he did receive backlash for his part in the Cosby story.
"I get a lot of messages from people about it," Buress said, before joking about the kind of comments he received.
"The weirdest thing about getting a death threat from a male body builder-slash-stripper on Facebook is when you click on his profile and see that you have one mutual friend," Buress said. "And then having to hit your friend up and say, 'Hey man, can you tell your buddy to stop saying he's going to murder me?'"
Watch the video below:
BEFORE YOU GO
PHOTO GALLERY
Celebrity News & Photos