We've seen some pretty amazing space-ship themed beds before, but this one is from another galaxy altogether. Introducing the "Deepspace Defender Spaceship Bed," a rocket ship bed that's ready for liftoff and almost (kinda, not really) costs as much as a real spaceship.
The high-tech sleeper was designed and developed by Fable Bedworks, a company that specializes in designer, custom-theme beds.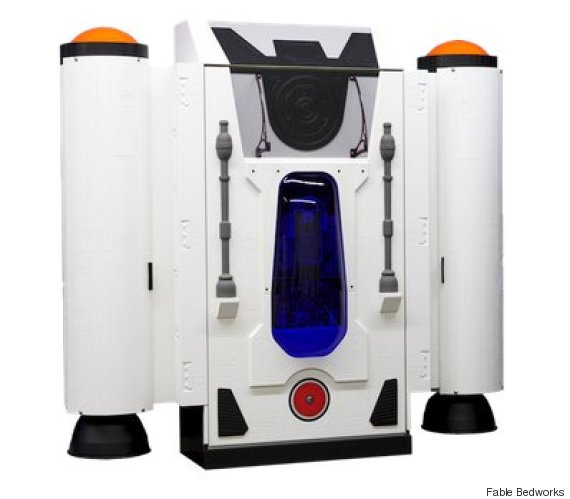 The Fable Bedworks website describes the "Deepspace Defender Spaceship Bed" as the "perfect landing zone for little astronauts ready to dream about the final frontier."
Buyers will have to reach deep into their pockets to purchase one, as the "Defender" requires a $7,150 deposit to secure the $14,300 otherworldly sleeper. Thankfully, shipping and assembly costs are included for residents of the U.S. and Canada.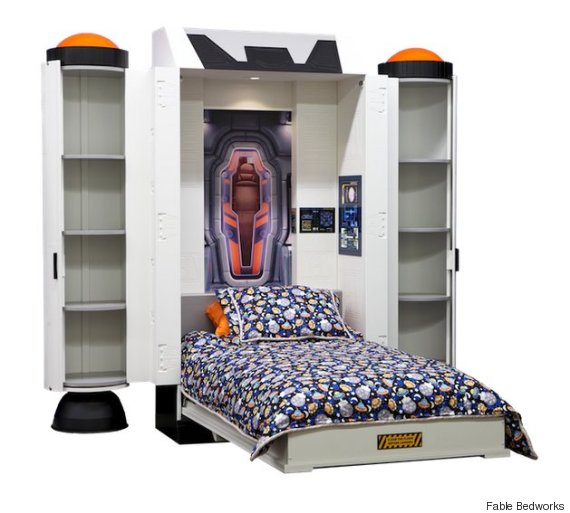 The bed is raised or lowered with finger-tip control and a light-up keypad built into the "Defender" will turn off bedroom lights. Kids can hide trinkets within secret shelving or store space-themed gear on any of the five shelves available. "Deepspace Defender Outer Space Theme bedding" will complete the whole look for $260.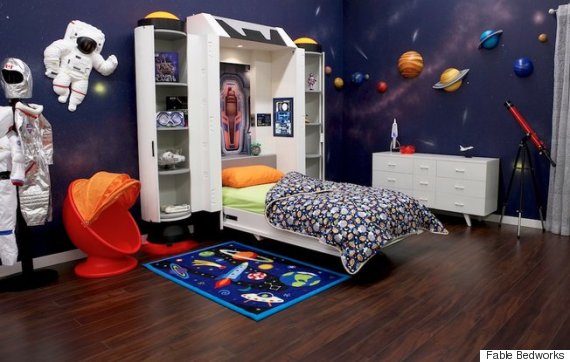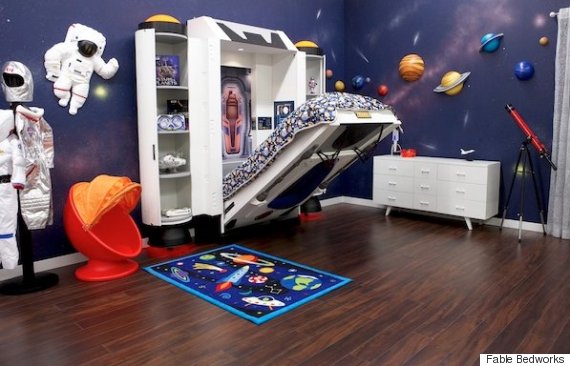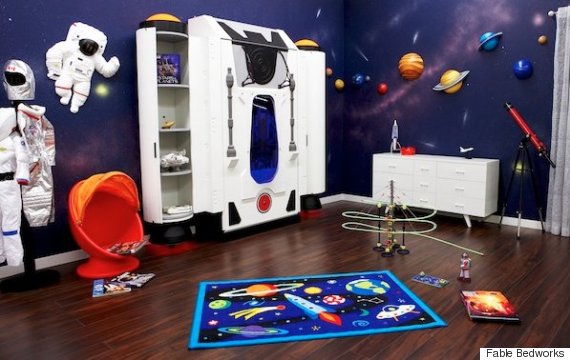 To purchase the bed (or check out any other themed beds from Fable Bedworks), visit the company's website here. And even though this bed is for kids only, we hope Fable Bedworks makes an "adult edition" sometime soon.
H/T LaughingSquid
Have something to say? Check out HuffPost Home on Twitter, Facebook, Pinterest and Instagram.
**
Are you an architect, designer or blogger and would like to get your work seen on HuffPost Home? Reach out to us at homesubmissions@huffingtonpost.com with the subject line "Project submission." (All PR pitches sent to this address will be ignored.)
BEFORE YOU GO
PHOTO GALLERY
8 Incredible Paint Colors For Your Bedroom