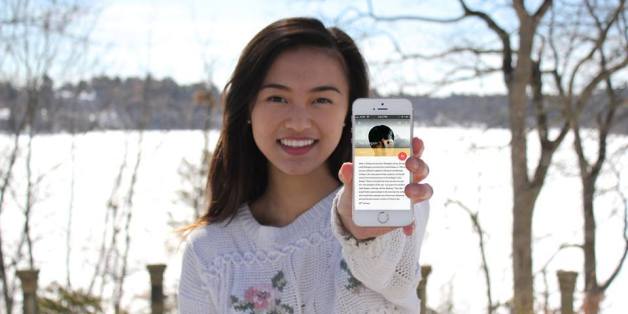 With some help from Google, a group of women are changing history by spotlighting herstory.
The SPARK Movement has partnered with Google to create a smartphone app called "Women On The Map" that alerts users when they're near places where women made history. SPARK, which stands for Sexualization Protest: Action, Resistance, Knowledge, is an organization that encourages healthy sexuality and promotes gender equality in all areas.
The idea for the app first started a year ago when SPARK noticed there were very few women featured in "Google Doodles," the design featured on Google's homepage during certain holidays. So they did their own research and found that only 17 percent of Google Doodles between 2010 and 2013 featured women. The non-profit decided to try to change those numbers. "We like Google Doodles a lot, but we couldn't help but notice that, like a lot of other places where we learn history, they felt a little…male. And white," a SPARK blog reads.
As it turns out, Google had already initiated a plan to diversify Google Doodles, but the two groups discussed a more general concern for the disregard of women's contributions throughout history. Thus "Women On The Map" was created using Google's existing "Field Trip" mapping app, which alerts users about information related to the locations they are near.
The app was created collaboratively with Google, SPARK and the SPARKteam, which includes young women between the ages of 13 and 22. The girls researched the women they wanted people to learn about which included the stories of 119 women from 28 countries with more than 60 percent being women of color, Executive Director of SPARK Dana Edell told The Huffington Post.
"The purpose of Women On The Map is to show the world that there were (and are) so many women whose accomplishments have been seemingly invisible to us," Ajaita Saini, a member of the SPARKteam told The Huffington Post. "We need girls to know that they can be whatever they want, and their contributions are as equal as if a guy did it instead. Likewise, we need guys to know that not everything done in the past was the work of men."
The Women On The Map app will alert users to a major historical event that occurred at that location and the important roles women played in it. To use the app, iPhone users need to download the Field Trip app and can find the Spark: Women On The Map installment in the "Historic Places & Events" tab.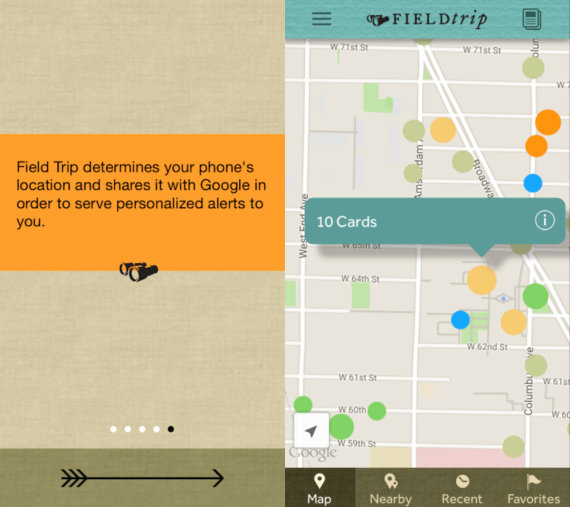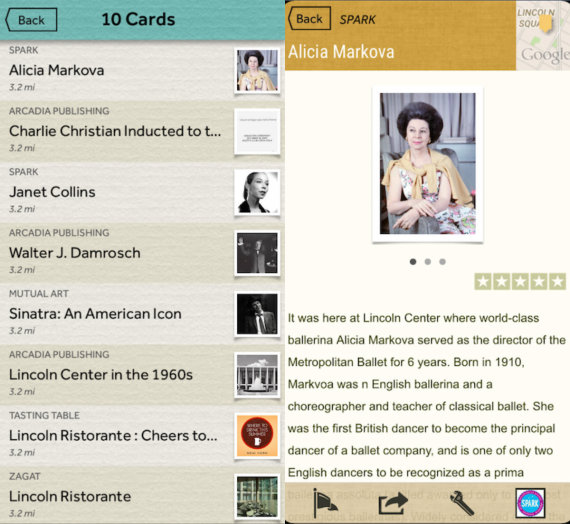 "This project allows us to bring women -- and especially women of color -- to the forefront of history, where their achievements can be recognized more widely," SPARK's website reads.
The app highlights the achievements of a long list of women such as Patsy Takemoto Mink, the first Japanese-American female lawyer to practice law in Hawaii, and Christine Jorgensen, the first person to undergo a sex change operation in the U.S. While the app also includes more recognizable figures like Rosa Parks, the goal of the app is to shine a light on women we don't always hear about in history class.
"Working with SPARK is hugely exciting for us because both companies were working towards the same thing -- raising awareness about the history around us through storytelling and community engagement," Yennie Solheim, Senior Marketing Lead at Niantic Lab (the Google start-up that created Field Trip), told The Huffington Post.
"The whole point of this app collaboration is to inspire girls (and boys too actually), to be what they want, and acknowledge that girls do make a significant impact on the world," Saini said. "We're giving kids new and different role models, so they can say to themselves 'Yes. I can be like HER.'"
BEFORE YOU GO
PHOTO GALLERY
Iconic Images Of Women Throughout History