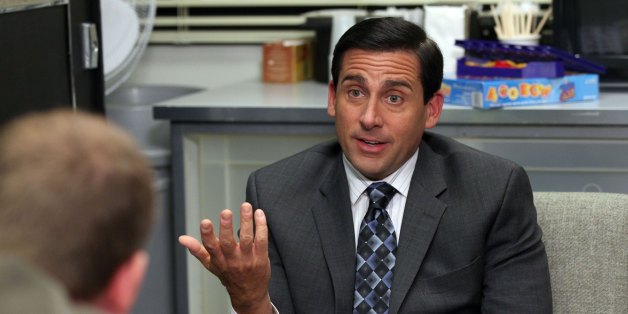 Ten years ago, the U.S. version of "The Office" came into our lives and introduced us to the employees of Dunder Mifflin. It was like we already knew them (and we did, because the show was based on Ricky Gervais' award-winning British series of the same name). But one character stood out among the rest: Michael Scott (played Steve Carell). The often inappropriate and frequently hilariously regional manager of the paper company's Scranton branch was always good for a one-liner of wisdom, even in his most obtuse moments. To honor of the 10-year anniversary of the premiere of "The Office," here are 10 Michael Scott quotes to live by:
10. On being superstitious.

Image: Giphy

9: On being fooled.

8. On being loved.

Image: Tumblr

7. On success.

6. On ice cream

Image: Giphy

5. On encountering racists.

4. On Beyonce.

Image: Giphy

3. On religion.

2. On cutting loose.

Image:Giphy

1. On gossip.

There you have it. Just listen to Michael Scott, and life won't seem so hard.

Image: Giphy
BEFORE YOU GO
PHOTO GALLERY
The Office Season 9 Photos