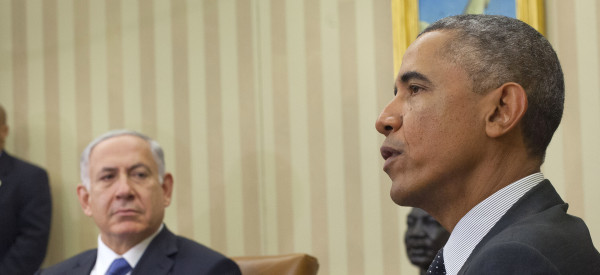 TOP STORIES
To get The Morning Email, HuffPost's daily roundup of the news, in your inbox, sign up here.
ISRAEL SPIED ON IRAN NUCLEAR TALKS "Soon after the U.S. and other major powers entered negotiations last year to curtail Iran's nuclear program, senior White House officials learned Israel was spying on the closed-door talks." White House Chief of Staff Denis McDonough said Monday that the Israeli occupation must end. [WSJ]

OVER 140 FEARED DEAD IN AIRPLANE CRASH IN SOUTHERN FRANCE "An Airbus plane operated by Lufthansa's Germanwings budget airline crashed in southern France on Tuesday en route from Barcelona to Duesseldorf, police and aviation officials said. French Prime Minister Manuel Valls said he understood between 142 and 150 people were on board and feared dead." [Reuters]
POLICE FIND NO EVIDENCE OF GANG RAPE IN UVA CASE "Charlottesville Police announced Monday that its investigation into an alleged gang rape at the University of Virginia's Phi Kappa Psi fraternity did not find enough evidence to support the account described in a Rolling Stone magazine article published last year." Rolling Stone is set to publish Columbia Journalism's full review of the disputed story sometime in April. [Tyler Kingdale, HuffPost]
ANGELINA JOLIE: 'THE DIARY OF A SURGERY' "I went through what I imagine thousands of other women have felt. I told myself to stay calm, to be strong, and that I had no reason to think I wouldn't live to see my children grow up and to meet my grandchildren. I called my husband in France, who was on a plane within hours. The beautiful thing about such moments in life is that there is so much clarity. You know what you live for and what matters. It is polarizing, and it is peaceful." [NYT]
UTAH REINSTATED THE FIRING SQUAD AS A BACKUP EXECUTION METHOD "A law signed Monday by Gov. Gary R. Herbert (R) establishes firing squads as a secondary execution method in the event the Department of Corrections can't obtain drugs for lethal injection...Utah was the last state to execute an inmate by firing squad. On Friday, the governor's staff met with Randy Gardner, whose brother, Ronnie Lee Gardner, was the last Utah inmate executed by firing squad in 2010, The Associated Press reported. Randy Gardner reportedly told the governor's staff he opposed bringing back the firing squad and recalled the pain of seeing his brother's body 'riddled with bullet holes.'" [Kim Bellware, HuffPost]
LEVEL OF UNINSURED LOWEST IN 15 YEARS Courtesy of Obamacare's 11 million newly insured. [AP]
AMY'S KITCHEN RECALLS 70,000 FROZEN MEALS Over listeria concerns. [Anna Almendrala, HuffPost]
WHAT'S BREWING
THE AIRFARE 'RACKET' "Far from 'hypercompetitive,' the airline industry is increasingly looking like an uncompetitive oligopoly." [NYT]
INSTAGRAM HAS BASICALLY REPLACED PICSTITCH Its new layout tool allows you to combine multiple photos into one frame. [Instagram's Blog]
WHERE DID ALL THE URANIUM GO THAT WAS STORED IN A PENNSYLVANIA TOWN? And why are we just reading about it now? [Foreign Policy]
THE RISE OF SUICIDE AMONG AMERICAN DOCTORS Approximately 400 American doctors kill themselves each year. [Daily Beast]
IS ABSTINENCE THE ONLY WAY TO BEAT ALCOHOL ABUSE? "The thinking about alcohol dependence used to be black and white. There was a belief that there were two kinds of drinkers: alcoholics and everyone else. 'But that dichotomy -- yes or no, you have it or you don't -- is inadequate,' says Dr. John Mariani, who researches substance abuse at Columbia University. He says that the thinking has evolved, and that the field of psychiatry recognizes there's a spectrum." [NPR]
HOLLYWOOD'S NEW BRAT PACK Mario Testino photographed Jenner, Bieber and crew for the Vogue spread. [Vogue]
THIS WOMAN DRESSED AS A MAN FOR OVER FORTY YEARS "For more than four decades, Egyptian mother Sisa Abu Daooh dressed as a man to provide for her family. Last week, she was awarded the 'woman breadwinner' award by the authorities in her hometown of Luxor and was congratulated in person by the Egyptian president." [HuffPost]
WHAT'S WORKING
TEACHING KINDNESS IN SCHOOL "It helps to establish a foundation for compassion and understanding the feelings of one's self as well as others," said teacher Kimberly Smith. "It gives them the tools they can use not just in 4K but all throughout their school career and into their lives -- just to have that awareness of others and the ability to respond with appropriate strategies to comfort someone." [HuffPost]
ON THE BLOG
ARIANNA HUFFINGTON: INTRODUCING HUFFPOST GRATITUDE "I'm delighted to announce HuffPost Gratitude, a new section in partnership with American Greetings, featuring stories that illuminate gratitude's transformative power to bring a much-needed dose of perspective to our lives. We hope HuffPost Gratitude will be a place to share not only personal stories but tools and tips that can help each of us tap into our own gratitude in ways that can make our lives, and the lives of others, more meaningful and more fulfilling." [HuffPost]
BEFORE YOU GO
~ Diet sodas are taking a hit.
~ Facebook is toying with hosting news sites' content internally.
~ Preppies, prepare to freak: J. Crew sales are down.
~ Why Foursquare is still relevant six years later.
~ There's a whopper of a plot hole in "The Little Mermaid." And while we're on the topic, here's our dream casting list for the eventual live-action version of the classic.
~ The really weird things celebrities are putting in their hair.
~ Vin Diesel named his daughter after Paul Walker.
~ The Russo brothers have replaced Joss Whedon for the next "Avengers" movie.
~ Jimmy Fallon had the crying Villanova piccolo girl on to play with the Roots.
~ What happened to the White House florist?
~ When you timelapse the Northern Lights.
~ Nothing like a "Harry Potter" parody of "Uptown Funk."
~ The original ending for "Pretty Woman" was a lot darker than the final version.
~ Driverless cars: the new differentiator between the "haves" and the "have-nots?"
~ Matthew Weiner went to some seriously intense levels to keep the ending of "Mad Men" a secret.
~ Did Mila Kunis and Ashton Kutcher get married?
Send tips/quips/quotes/stories/photos/events/scoops to Lauren Weber at lauren.weber@huffingtonpost.com. Follow us on Twitter @LaurenWeberHP. And like what you're reading? Sign up here to get The Morning Email delivered to you.