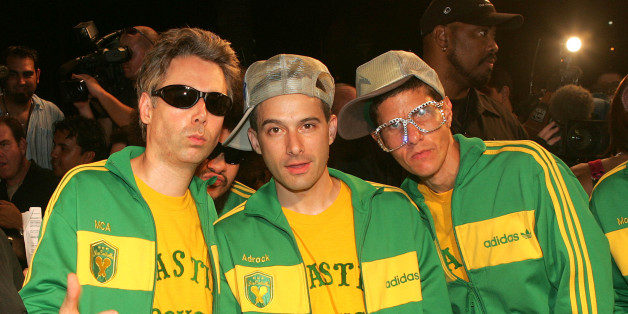 In interviews with The Daily Beast and GQ, Adam Horovitz, aka Ad-Rock, has confirmed the Beastie Boys are indeed done making music following the 2012 death of Adam "MCA" Yauch.
"Adam started the band, so it's done," Horovitz told The Daily Beast. "I'm in transition right now. I'm transitioning. It's an interesting time, I guess. I certainly knew that the Beastie Boys weren't going to be the same thing forever, but I certainly hoped that we would just stop doing it for a while, Adam would make movies, and we'd just be friends for a while. So I don't know what I'm supposed to do."
Horovitz, who has a co-starring role in Noah Baumbach's new film, "While We're Young," made similar comments to GQ.
"We're done. Oh yeah," he said. "Adam Yauch started the band. It's not like a thing where we could continue without him."
That the Beastie Boys are now finished as a group isn't a total surprise. Last year, member Mike "Mike D" Diamond said as much while testifying during a copyright lawsuit the Beastie Boys brought against Monster Energy Drink. "We have not been able to tour since MCA, Adam Yauch, died," Diamond said. "We can't make new music."
As for the idea that Horovitz and Diamond could make other music together, away from the Beastie Boys' moniker, Horovitz was not optimistic.
"Oh god, I hope not!" he told The Daily Beast. "We've been together for so long. He does that thing where he talks while he chews! Nom-nom-nom."
For the full interviews with Horovitz, head to The Daily Beast and GQ.
BEFORE YOU GO
PHOTO GALLERY
Celebrity News & Photos