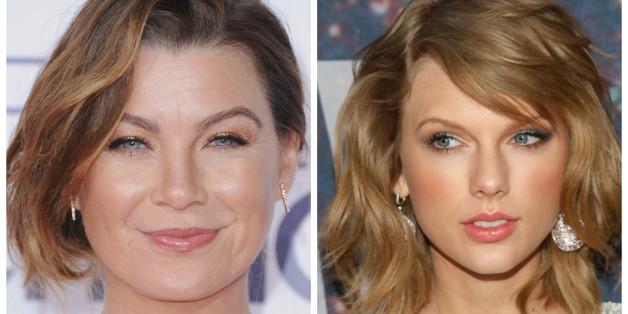 If you're not up on the latest news about Taylor Swift and her cat, please remain calm, here's what you've missed. Two weeks ago, Swift's cat Meredith (affectionately named after Swift's favorite "Grey's Anatomy" character) scratched her. It looked like it hurt. Meredith, you frenemy! How could you? Don't you know Taylor Swift's legs are worth a lot of money?
A week later, an on-the-mend Swift assured her 24.8 million Instagram followers that she was going to be okay (with puns), despite the scratch:
And that's where Ellen Pompeo, aka the actress who plays Meredith Grey on "Grey's Anatomy," stepped in. Because puns don't heal cat scratches:

She may only play a doctor on television, but this sounds like good advice to us.
Find us on Pinterest!
Follow Huffington Post's board Hollywood on Pinterest.
BEFORE YOU GO
PHOTO GALLERY
Taylor Swift's Style Evolution