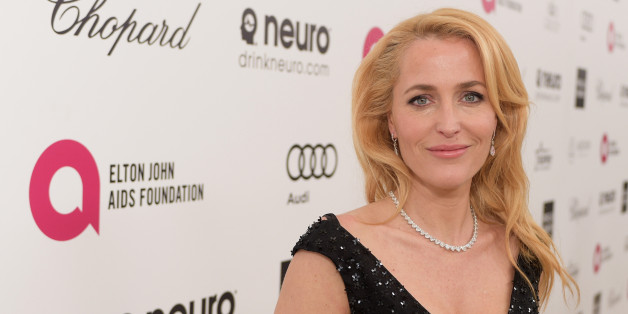 If you've ever dreamt about what it would be like to date Gillian Anderson, now's your chance!
The "X-Files" star recently opened up to The Telegraph about her personal life post-two marriages and three children. Now, as her career begins to heat up again, Anderson is claiming that she is definitely still open to the idea of dating a woman.
"I wouldn't discount it," Anderson explained. "I did it before and I'm not closed to that idea. To me, a relationship is about loving another human being; their gender is irrelevant... I'm so lucky to have such great work. I've got a fantastic life, I have a wonderful relationship with my kids, and there's nothing lacking, but I'm leaning towards the idea that it's time for somebody to be brave enough to ask me out."
Anderson previously made waves on social media in 2012 when she revealed that she has had numerous relationships with women throughout her life.
Even if you aren't able to snag Anderson's heart, you can still watch her in the highly anticipated "The X-Files" reboot! Head here for more information or head here to read The Telegraph interview in full.
BEFORE YOU GO
PHOTO GALLERY
28 Bisexual Celebrities