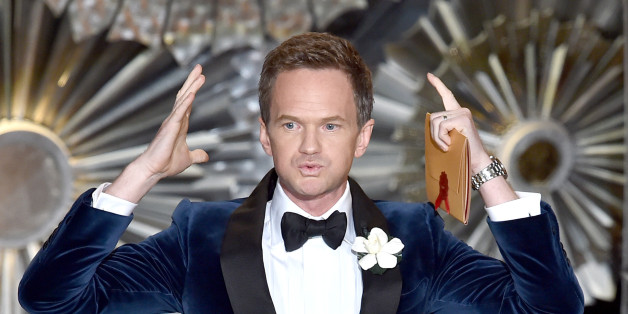 For those who had problems with this year's Academy Awards, there is some good news: Craig Zadan and Neil Meron will not return to produce the Oscars ceremony in 2016. The pair confirmed their exit in an interview with Deadline.com.
"Frankly before the Oscars this year were even broadcast, we were questioning whether or not, if we were ever asked, whether we wanted to do it again, and we had long talked about it, and also had casual discussions with [Academy President] Cheryl Boone Isaacs and [Academy CEO] Dawn Hudson about it way back when, and the past couple of years have been incredible, but at the same time, we've also put a lot of projects on hold, and they haven't been getting our full attention," Meron said.
Zadan and Meron were hired to produce the Oscars before the 2013 broadcast, which featured Seth MacFarlane as host. They produced the 2014 show (with Ellen DeGeneres) and this year's ceremony (with Neil Patrick Harris). As Zadan revealed to Deadline.com, the producers had signed a three-year contract with the Academy of Motion Picture Arts & Sciences before taking over, a deal previously undisclosed to the public.
This year's Oscars ceremony had the show's lowest ratings since 2009. Overall, 36.6 million people tuned in to watch as "Birdman: Or (The Unexpected Virtue of Ignorance)" win Best Picture. Following the broadcast, Zadan hinted that their run at the Academy Awards was over:
Hoping that whoever produces the #Oscars next year will retain our innovations: #TeamOscar program & reading all 24 nom on Oscar nom morning

— Craig Zadan (@craigzadan) March 8, 2015
For the full interview with Zadan and Meron, head to Deadline.com.
BEFORE YOU GO
PHOTO GALLERY
2015 Oscars After-Parties