Parents want their children to succeed in life. And for 94 percent of parents polled by the Pew Research Center, prosperity includes going to college. The time spent in grade school becomes the educational foundation that may determine which college she will attend and whether she continues on to higher education at all.
We're going back to school with Fuel Up To Play 60 to bring parents this list of things they can do to foster their children's focus and learning throughout the day and ultimately build a foundation for their future.
Morning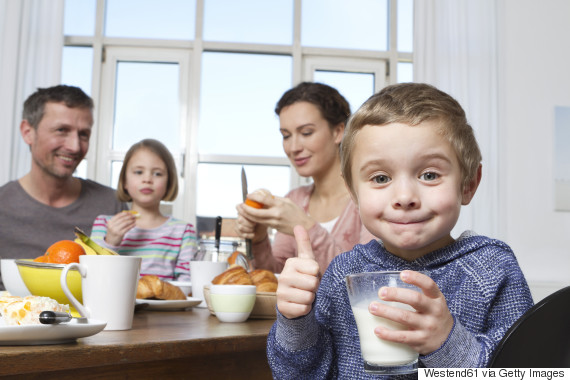 Breakfast: It can be a real challenge to concentrate on your work when your stomach is grunting. In fact, research shows that students who go without breakfast tend to have a harder time recalling information. Equally important to giving your child breakfast every morning is choosing the right foods. Avoid cereals that are high in sugar and serve breakfast foods that are high in protein, whole grains and fiber, which promote overall health. If your child attends a school that serves or has a designated time for breakfast in the classroom every morning, encourage her to eat it and talk to her about the importance of eating breakfast every day.
Display a positive attitude toward learning: Children look to their parents as behavioral models, especially when it comes to learning. If parents don't seem to value learning, children pick up on that, and it affects the way they approach school. Academically accomplished children are those who are eager to learn -- and that may stem from seeing a parent display a natural curiosity and passion for learning.
Create space: Children benefit from organization, and a prepared kid is a successful one. Creating dedicated spaces at home for things like doing homework and designating a "launch pad" for getting ready for school can establish an order and organization at home. The launch pad is a place for keeping things for school, like backpacks, projects and bake sale treats. It avoids those moments when you're halfway to school and your kid realizes she's forgotten her gym uniform in the bathroom hamper.

School Day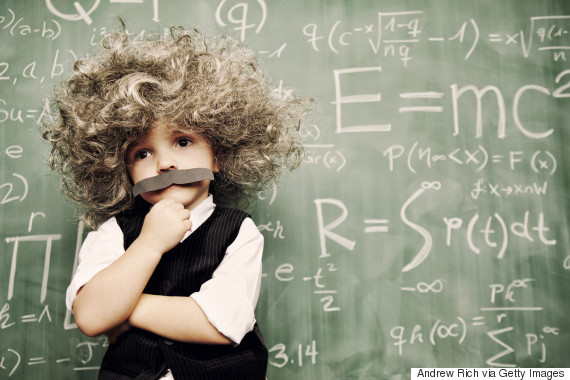 Visit the school website: It takes only a few minutes to open your browser and check out your child's classroom or school website and stay in-the-know with events, policy and testing schedules. You may be surprised by the how much she pays attention, knowing that you're "watching." Plus, you then become a resource, as well.
Stay in contact with school staff and faculty: Today, school websites include directories, complete with email addresses, of every faculty and staff member. (According to McKinsey Global Institute, you may be spending 28 percent of the average work week reading and writing emails, so what's one more?) Establishing a regular communication with teachers signals to your child that you are also invested in her education and she should be, as well. It also allows you to carry over practices from the classroom into the home, making that transition seamless for your child. And again, it's amazing what a "Mom has eyes and ears everywhere" mentality can do to your child's academic focus.
Make sure they have a healthy snack and lunch: Along with a good breakfast each day, having a healthy lunch and a nutritional snack for that 2 p.m. slump is also important to help a student focus throughout the day. Foods rich in nutrients can contribute to students' maintaining a steady energy balance.
After School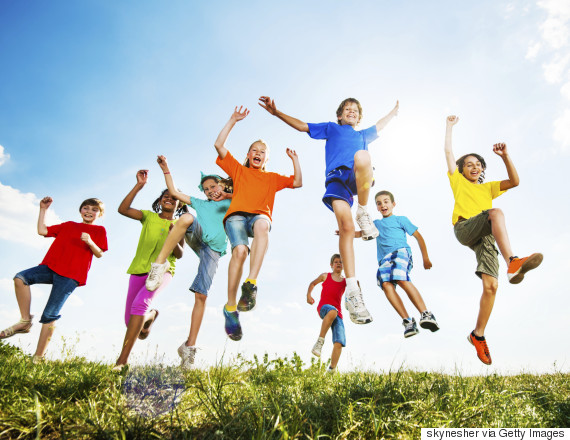 Let them play: Especially among younger ones, it can be difficult for students to focus on homework after they've been sitting at a desk at school for most of their day. A study conducted by the GENYOUth Foundation shows that bursts of physical activity increased cognitive processes.
Talk to your kids: Even if the answers are "fine" and "nothing" when you ask how her day was or what she did in school, keep trying. Find out who's in her classes, what her favorite subjects are and what she is learning about. You can improve knowledge retention by finding new ways to relate the lessons from the classroom to the home environment.
Maintain standards for homework: The importance and quantity of homework assignments only increase as students progress into high school. Discuss workload with your child and make a plan with her on how to best manage time, devoting appropriate amounts to each assignment or class.
Evening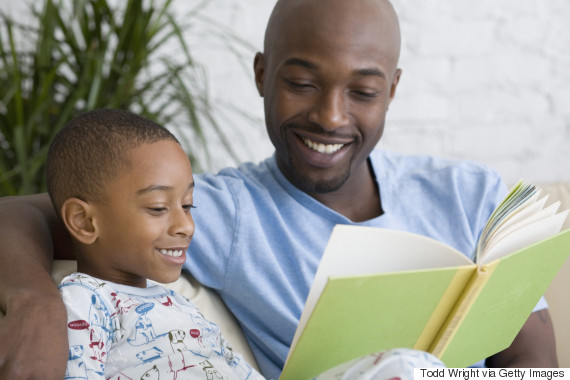 Eat dinner together: Higher test scores, larger vocabulary and lower risk of engaging in negative behaviors are among the many benefits children may experience when they eat dinner with their families on a regular basis. Eating a meal as a family has also been shown to decrease truancy rates among older students.
Establish a regular bedtime routine: Primary-school-age students need 10 to 11 hours of sleep for their overall health and growth. Around high school, that number goes down to about nine hours a night. Lack of sleep can directly impact a student's attentiveness in school the next day and her mood and cause memory loss.
Read together: The effects of reading to children can begin to take root at a very early age. Those benefits seem to never dull as they get older. Reading together can broaden vocabulary, create an environment for learning together and provide a basis for later discussions. Likewise, reading to a parent is a safe and nurturing way for children to practice reading as they learn themselves.
Fuel Up to Play 60 wants to ensure all kids have the fuel they need to help them succeed – inside and outside of the classroom. Learn more about how school breakfast can help #FuelGreatness and play your part in bringing this important meal to kids nationwide.