Lisa Drayer, MA, RD, author of The Beauty Diet joined me on Mondays with Marlo to share all of her expert nutrition advice. She answered all of your wonderful questions, from tips on not gaining weight over the holidays, to ways to feel fuller, and more!
For Lisa's expert tips on healthy eating at your holiday party, view the slideshow below:
PHOTO GALLERY
Lisa Drayer's Tips For Healthy Eating At Your Holiday Party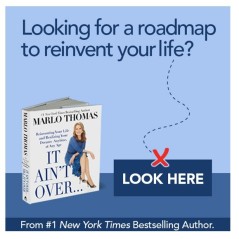 Add Marlo On Facebook:
Follow Marlo on Twitter:
Sign up to receive my email newsletter each week - It will keep you up-to-date on upcoming articles, Mondays with Marlo guests, videos, and more!