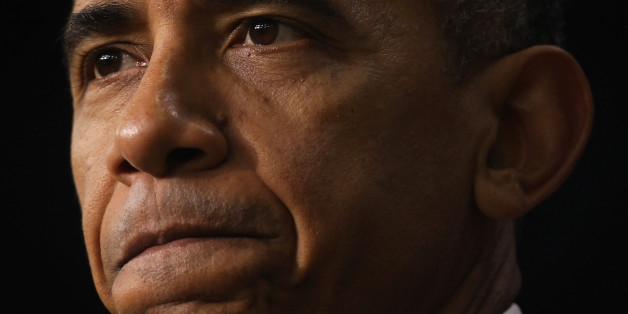 WASHINGTON -- Only one state in the country makes sure that Affordable Care Act consumers have access to smoking cessation programs as the law requires, according to a report released Tuesday.
The ACA, commonly known as Obamacare, mandates that the health insurance policies available through exchanges set up under the law cover all seven FDA-approved tobacco cessation medications without cost-sharing. Yet today's report from the American Lung Association found that only West Virginia did so for all its available marketplace plans -- a feat no doubt helped by the fact that it's the only state with only one such plan. (Other states have anywhere from two in-state plans, to up to 18 in New York.) Meanwhile, five states -- Arkansas, Hawaii, Mississippi, South Dakota and Vermont -- had no plans offering all seven medications as required.
"About 70 percent of all smokers want to quit, and people who are on Medicaid and who have been historically uninsured are those with the highest smoking rates," Erika Sward, assistant vice president for national advocacy at the American Lung Association, told HuffPost. "This is really an area where states need to focus if they're going to save lives and reduce the tobacco-caused burden."
Of the 348 health insurances issuers available through exchanges, the organization found that only 144 (or 41.4 percent) listed all seven tobacco cessation medications. Of those, only 60 explicitly mentioned that there was no cost-sharing as required by law, meaning no co-payments or deductibles. While some plans that didn't explicitly mention this feature may indeed provide the medications at no cost, the report noted that omitting this risks implying there was cost-sharing charged to any patients oblivious to the requirement.
Thirteen states plus the District of Columbia run their own marketplaces, while the rest are federally run. Compliance was slightly higher in state-run marketplaces versus federally run, but the difference was not statistically significant.
Only three states have half or more plans in compliance (six in 10 plans were compliant in California; three of five plans were compliant in Minnesota; and three of six plans were compliant in Louisiana). The top five states by percentage of plans in compliance are California, Minnesota, Louisiana, Wisconsin and Maryland. Numbers were not immediately available regarding the percentage of beneficiaries covered under plans in compliance, as opposed to percentage of plans themselves.
In some ways this is symptomatic of a broader problem: the lack of follow-through on many of the consumer protections in the law. Alleged violations have ranged from insurers using drug formularies to exclude sicker high-risk patients, to complaints that the "narrow networks" of providers and hospitals on some plans are so narrow that people can't see the doctors they need. In theory, the ACA is supposed to prevent such practices.
The seven FDA-approved smoking-cessation medications required for coverage are bupropion, varenicline, nicotine nasel spray, nicotine inhalers, nicotine gum, nicotine patches and nicotine lozenges. While virtually all plans cover at least two or more of the medications -- 98.9 percent cover bupropion, for example -- Sward argued that still isn't enough.
"We know that there's not just one way that helps people quit smoking. What science shows, what evidence shows, and what the Affordable Care Act requires is that the more options smokers have to help them quit, the more successful they will be," said Sward. "Is covering two forms of medication better than covering zero? Yes. But is it enough to prevent the number-one cause of preventable death in this country? No."
CORRECTION: An earlier version of this story reported that 12 states had more than half of plans in compliance with federal regulations, and that the top five states by percentage of plans in compliance were West Virginia, Minnesota, Oklahoma, California and North Dakota. In fact, only three states have more than half of plans in compliance, and the top five states by percentage of plans in compliance are California, Minnesota, Louisiana, Wisconsin and Maryland.
Jonathan Cohn contributed reporting.
BEFORE YOU GO
PHOTO GALLERY
Health Care Reform Efforts Throughout History