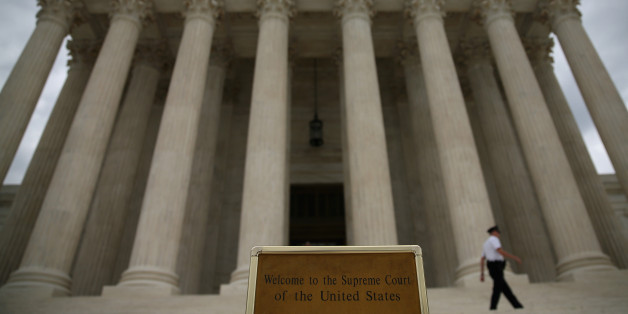 By Lawrence Hurley
WASHINGTON, April 1 (Reuters) - Protesters disrupted U.S. Supreme Court proceedings for the third time in just over a year on Wednesday, with several shouting denunciations of campaign finance rulings before the nine justices heard oral arguments in a bankruptcy case.
Five protesters were later charged with violating a law that outlaws "loud, threatening or abusive language" in the Supreme Court building, according to court spokeswoman Kathy Arberg. They each were also charged with one conspiracy count.
The protesters criticized two court rulings that pared back campaign finance restrictions.
Activist group 99Rise, which was responsible for the previous disruptions in February 2014 and this January, issued a statement saying it was behind the protest. The group says it is working to "get money out of politics."
The group's statement said six of its members had planned to disrupt the proceedings. Protesters involved in the previous incidents faced similar charges.
(Reporting by Lawrence Hurley; Editing by Will Dunham)
BEFORE YOU GO
PHOTO GALLERY
Supreme Court Justices Get Out Of The Office