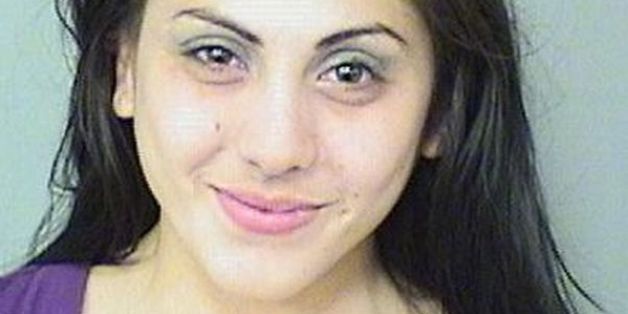 A Florida deputy was having no part of this suspect's illicit offer.
The exchange between Beatrize Carrion-Moore and a West Palm Beach Sheriff's deputy was caught on his patrol cars' onboard video system.
"While Beatrize was in the back seat of my patrol car, she continued to offer me oral sex in exchange for letting her go," the deputy wrote in his report.
A bartender at Boonies Bar in West Palm Beach, Florida, had to call police on the 23-year-old woman last Friday after she allegedly got extremely intoxicated and began offering customers oral sex in exchange for money. The bar manager also told police that she'd been kicked out of the bar about a week before for doing the same thing, according to WESH.
Deputies said when they confronted Carrion-Moore, she got angry and resisted arrest, saying they had no right to kick her out of the bar.
In a police report, deputies said Carrion-Moore slipped out of handcuffs and knocked a deputy to the ground in a struggle. When he eventually restrained her and put her in the back of his patrol car, the deputy said she kicked him in the groin several times, then offered him oral sex.
Carrion-Moore was released from jail Sunday on $6,000 bond. She is charged with trespassing after warning, resisting arrest with violence and battery on a law enforcement officer. It doesn't look like she'll face charges for soliciting sex for money.
She had a previous arrest in February for aggravated battery with a deadly weapon, and resisting arrest.
In October 2014, a Broward Sheriff's deputy was suspended after he allegedly allowed a female suspect to perform oral sex on him in exchange for letting her go.
Like Us On Facebook |

Follow Us On Twitter |

Contact The Author
BEFORE YOU GO
PHOTO GALLERY
Too Much To Drink?