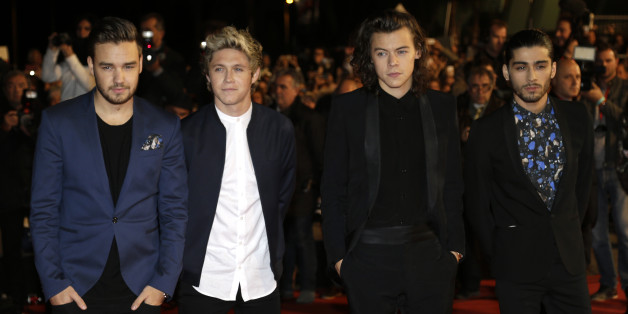 Zayn Malik's departure from One Direction has been rough.
Some people are so sad and angry over it that they're actually trying to buy the band.
There are currently two GoFundMe campaigns attempting to buy the guys from Modest Management. One of them, created by a team called The 6th Alliance, has raised $1,557 of its $500 million goal in about a week. The goal is totally simple: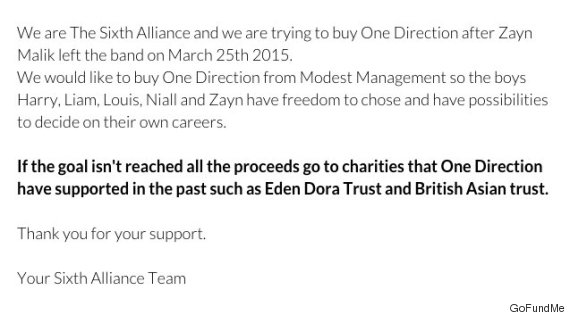 The other was created by a 16-year-old named Katie who lives in New York. She started her campaign on March 25 as a joke, but when people started taking it seriously, so did she. So far she's raised $1,794 of her $87.7 million goal.

How's it going?
"At this point, the funds are slowing," she told The Huffington Post. "The fandom as a whole has so much potential to raise, but people aren't donating because of skepticism. I think if we work harder we'll make our goal."
Both campaigns have a long way to go, but they certainly get an "A" for effort.
BEFORE YOU GO
PHOTO GALLERY
One Direction on the 'Today Show'