"America's Next Top Model" fans know Nigel Barker for his stunning images of aspiring supermodels. But the noted fashion photographer and father of two is also an expert on what makes a great family photo.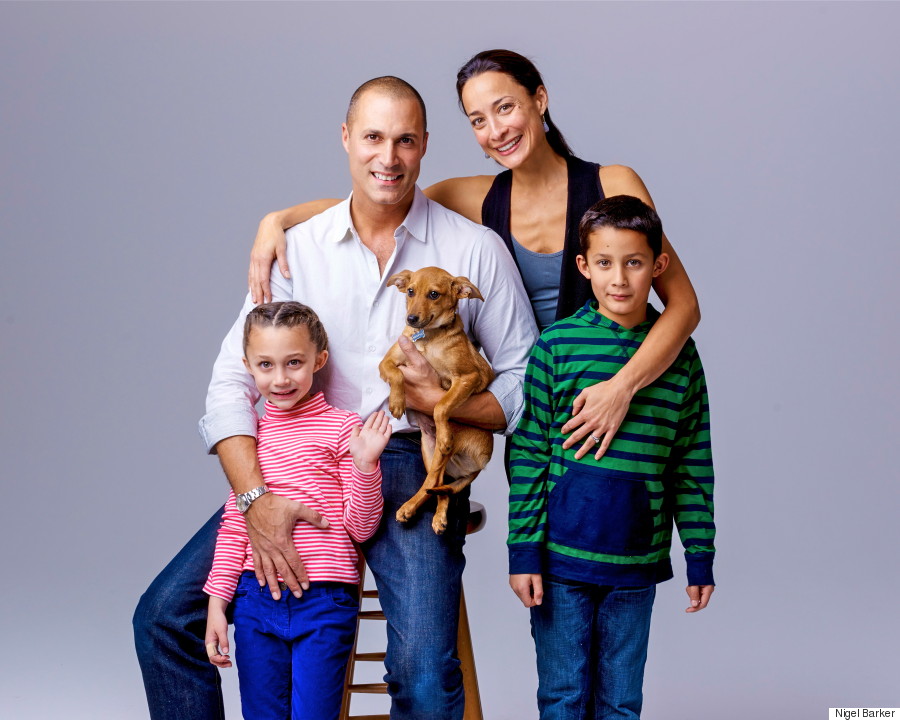 "I take an incessant amount of family photographs," Barker told The Huffington Post, adding, "probably too many, my kids would say." As dad to 9-year-old Jack and 6-year-old Jasmine, the photographer has relished in capturing special moments in his children's lives, like his son's first steps. "I position cameras all over my house, he said. "They're everywhere, so I don't miss a moment and have to go running for my camera."
To celebrate springtime and the many family gatherings it brings -- like Easter and Passover -- Barker teamed up with Gymboree and Shutterfly to offer some tips for taking great family photo and encourage parents to share their favorite shots for the #PicturePerfectSpring photo contest.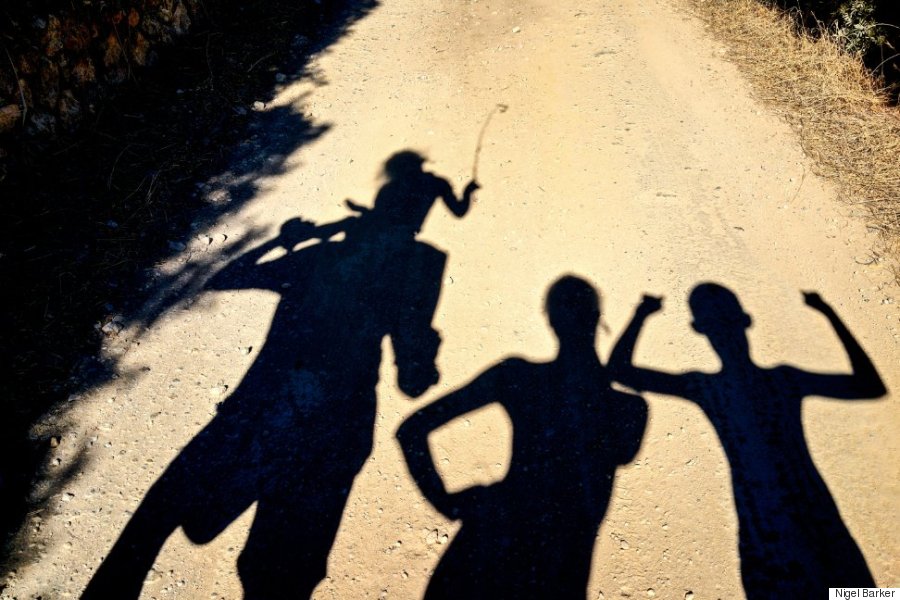 When it comes to photographing his own children, the photographer said he loves knowing that he's been "the treasurer of the moment, always looking through [his] lens." Barker told The Huffington Post, "People often say to me, 'You're never in the photos!' But I'm in every photo I've ever taken. I'm in their eyes."
Without further ado, here are five things Nigel Barker wants you to know when taking pictures of your kids:
1. Bring your camera down to your kids' level.
Barker urges parents to try "actually getting yourself down on your hands and knees" to photograph your children. "All of the sudden a little child no longer necessarily looks so little. It's just as they see the world. They can be like giants," he said, adding, "When you see a little child walking for the first time, your instinct is to shoot down at them, but if you get right on the ground and shoot up at them, these little children look like really enormous. It makes these really grand types of pictures."

2. Don't interrupt magic moments.
"When those special family moments happen, you often find people being contrived about them," Barker said. "For example, when the grandparents are reading a story with the kids on their lap -- instead of calling it out and saying 'Oh that's wonderful! Everyone stop and look at me!' -- just try and quietly look at it. Allow it to continue happening, and just zoom in and capture that little moment. And that's really how you get that beautiful, candid kind of shot."
3. With big group shots, try to keep it natural.
"Sometimes you have the whole family there and you're not going to get them all being candid at once. You still want it to look good and natural," the photographer explained, recommending that you "constantly shoot through the moment" as everyone is gathering into their positions. "Often it's the 'unsettled' moments at the beginning and end which are the best shots -- when everyone has relaxed and taken a breath." Barker also recommends injecting "humorous elements" into the group shot. "You can have them do something fun or silly, like ask everyone to jump or ask the child in the middle to tickle someone," he said. "And that little bit mayhem in the middle causes a sort of ruckus. Ad again, that breath goes out and everyone relaxes into it and you capture a very special shot."
4. Be mindful of lighting.
"With a family shot, you want to get as even of lighting as possible. That way, everyone looks their best, and it's really more about the people versus the lighting," Barker explained, citing famed portrait photographer Richard Avedon's simple approach. Specifically, Barker suggests avoiding direct sunlight and looking for an area where the sun is "behind you, but not backlighting you." He added, "That way you get a really beautifully lit shot where everyone looks spectacular, and your eyes will light up because the sky in front of you will be lit by the sun that's behind you."
5. Consider going black and white.
"If you get that picture back and it looks a bit like a bit of a disaster because there's so much color or there's all kind of craziness in it, flipping something to black and white is one of the simplest tricks in the world," Barker said, adding, "It's worked for generations and in this day of digital, we've forgotten all about it because everything is in color. But go back to that basic root and find a shot that perhaps doesn't look memorable can suddenly look iconic."
Like Us On Facebook |

Follow Us On Twitter |

Contact HuffPost Parents
BEFORE YOU GO
PHOTO GALLERY
Love In One Photo