Spring is in the air and with that means tons of fresh produce. But an array of seasonal fruit and vegetables doesn't mean that we have to forget about donuts until next winter. Au contraire, it means MORE donuts because spring bounty is easily translated into the most beautiful fresh-fruit glazes our donut-loving eyes have ever seen. Look: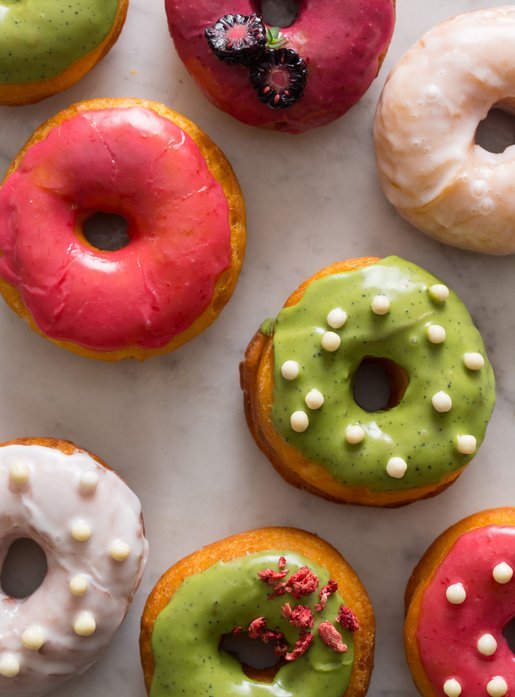 The folks behind the food blog Spoon Fork Bacon understand the need to incorporate donuts into each and every season, and they've shared just the recipe to make that happen. It's one simple recipe that serves as a base -- and it can make about as many different flavors as you can dream up. Get prepared to up your homemade donut game by a million, and make your spring much tastier.
Get the recipe for the perfect donut glaze from Spoon Fork Bacon and rule the donut world.
Want to read more from HuffPost Taste? Follow us on Twitter, Facebook, Pinterest and Tumblr.
BEFORE YOU GO
PHOTO GALLERY
Everyone's Doing It: Homemade Donuts