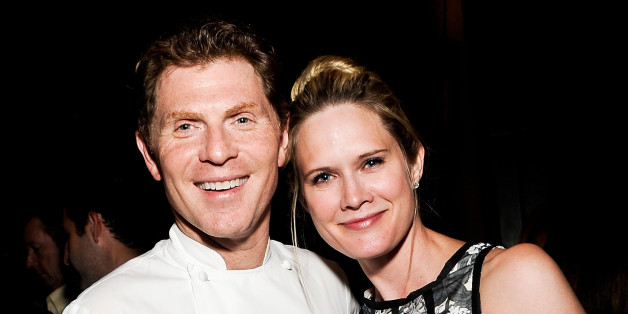 Celebrity chef Bobby Flay and actress Stephanie March have called it quits after 10 years of marriage, sources have confirmed to multiple outlets.
"There have been problems for a while, so this was inevitable," a source told People magazine. "There's still a lot of love there and no one makes Stephanie laugh more than Bobby, so this was hard for both of them. They've been living apart for several weeks."
A source told TMZ that things came to a head last year when Flay reportedly didn't come to the hospital until the day after the "Law and Order: SVU" star's appendix burst. The insider claims she was very upset when he said work required him to leave before she could be discharged.
The "Iron Chef" star, 50, and the 40-year-old actress married in February 2005, but reportedly did not celebrate their 10-year anniversary together, according to a source who told Us Weekly that Flay was instead at the the Food & Wine Festival down in Florida.
This is March's first marriage, while Flay was previously married to New York City chef Debra Ponzek from 1991 to 1993, and in 1995 he married a former Food Network co-host Kate Connelly, with whom he has one daughter.
Reps for both Flay and March declined to comment.
BEFORE YOU GO
PHOTO GALLERY
Celebrity News & Photos