When it comes to home organization, the devil is in the details. Because it's the little things in a home that tend to create the biggest messes, professional organizer Jill Pollack has some easy solutions to organize your odds and ends using items you probably already own.
Wastebasket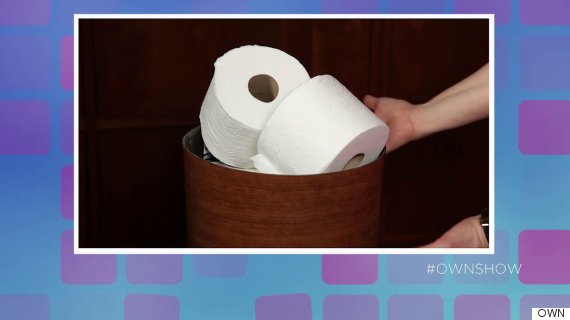 If you're lacking storage space in the bathroom, an attractive wastebasket can double as a toilet paper holder. Pollack says to fill a wastebasket with a "bouquet" of extra toilet paper -- it's out in the open for guests and you'll always know when you're running low.
Silverware Divider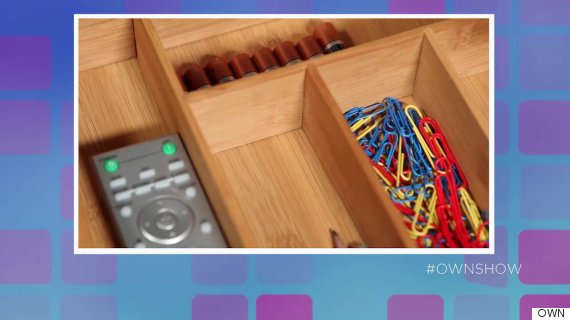 These organizing essentials aren't just for the kitchen. Pollack uses them in nearly every drawer in her home. They're especially useful for desk drawers, where little things like pens, paper clips and batteries finally have a tidy home.
Colander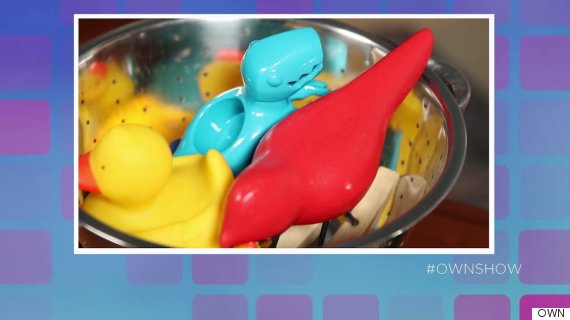 Pollack has a clever and inexpensive trick for keeping your kid's bath toys in order. "The bath is over, the baby's clean -- hooray! -- but then you spend a good couple of minutes pulling things out of the tub. That's exhausting," she says. "A colander -- I mean it's a $1.99, it's 99 cents. Put all the bath toys in it. Make it a game, have the kid put it in there. Pull it up, drain the water, and you can be sure that all your toys are drying properly for the next enjoyable bath time."
Cookie Jar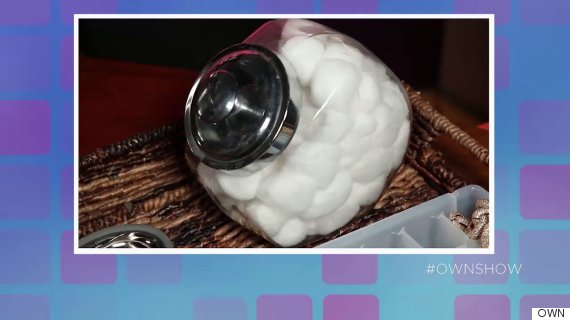 A clear cookie jar can be used for much more than snacks. Pollack uses hers in the bathroom to store cotton balls and q-tips. "It's see-through, it's got tons of space, it's attractive, it's functional," she says.
Ice Cube Tray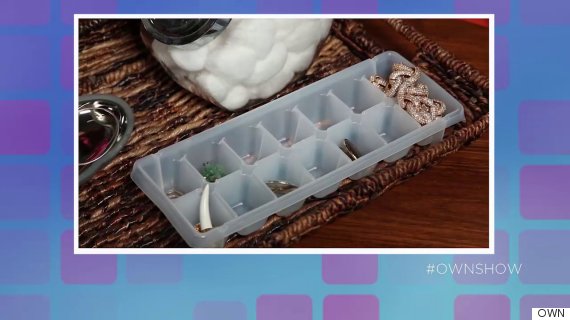 With such small, perfect compartments, Pollack says ice cube trays are just begging to be used to store little things. She uses hers to organize her jewelry, but they also work well for crafting supplies.
Desktop File System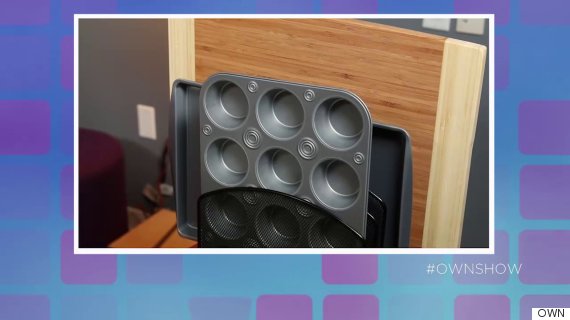 They're great for the office, but even better in the kitchen. Pollack uses a desktop file system to keep her cutting boards, cookie sheets and muffin tins organized. Rather than cluttering up your cabinets, your kitchen supplies are kept neatly in a row.
More: How to keep organized with the least amount of effort.
BEFORE YOU GO
PHOTO GALLERY
Uncommon Organizing Hacks for Common Household Items