Authorities in Oregon, are searching for clues in the disappearance of a criminal justice graduate who recently disappeared under mysterious circumstances.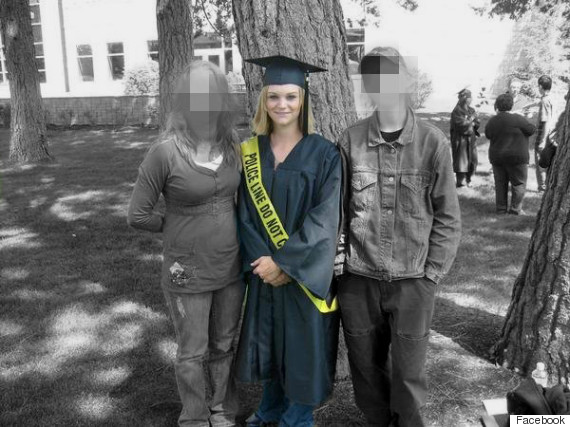 According to the Crook County Sheriff's Office, 27-year-old Shauna Fowler was last seen at her Powell Butte home on the evening of March 26. Family members reported her missing the following day.
Inside Fowler's residence, police discovered her cellphone and purse. Her vehicle was parked outside and authorities discovered her dog had been left unattended since the previous evening. The only items belonging to Fowler known to be missing are the clothes she was wearing at the time of her disappearance, The Oregonian reported.
Fowler's family members and the administrators of the "Help Find Shauna!" Facebook group were unavailable for comment to The Huffington Post. In an interview with KTVZ.COM, the missing woman's mother, Valerie Smart, said it is out of character for her daughter to be out of contact with friends and family.
"[She] is on social media every day," Smart said, adding that her daughter has not been online since she disappeared.
Fowler's mother also said her daughter, who holds a degree in criminal justice from Central Oregon Community College, had been searching for a job in the weeks leading up to her disappearance.
"You don't know what it's like to have your kid gone, and not know where they're at," Smart told KTVZ. "But we don't know anything, and that's the worst part about it, is we have absolutely no clues, whatsoever."
The Crook County Sheriff's Office did not return calls for comment from HuffPost. According to The Bend Bulletin, investigators have conducted multiple ground and air searches for Fowler, but as of Friday nothing of interest has been found.
Fowler is described as 5-foot-4 and 110 pounds, with blonde hair and green eyes. She last was seen wearing tan corduroy pants, a light-colored shirt and black vest.
Anyone with information is asked to contact the sheriff's office at 541-447-6398.
BEFORE YOU GO
PHOTO GALLERY
Help Find Shauna Fowler