An army of huge carnivorous "terror birds" -- some as big as 10 feet tall -- ruled South America for tens of millions of years before going extinct some 2.5 million years ago.
Now, with the discovery of a new species of terror bird called Llallawavis scagliai, paleontologists are gaining fresh insight into this fearsome family of top predators.
More than 90 percent of the bird's fossilized skeleton was unearthed in northeastern Argentina in 2010, making it the most complete terror bird specimen ever found.
"It's rare to find such a complete fossil of anything, let alone a bird," Dr. Lawrence Witmer, an Ohio University paleontologist who wasn't involved in the new research, told Science magazine. "This is a very exciting find."
(Story continues below images.)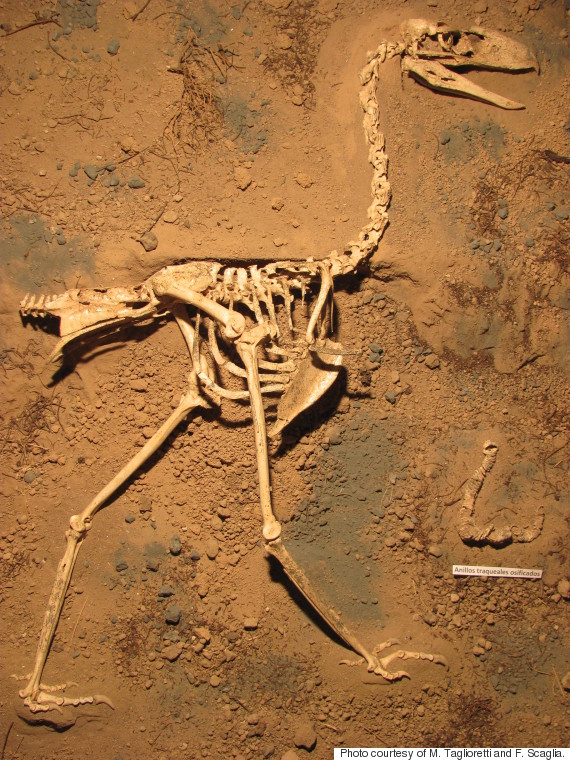 Skeleton of Llallawavis scagliai on display at the Lorenzo Scaglia Municipal Museum of Natural Sciences in Mar del Plata, Argentina.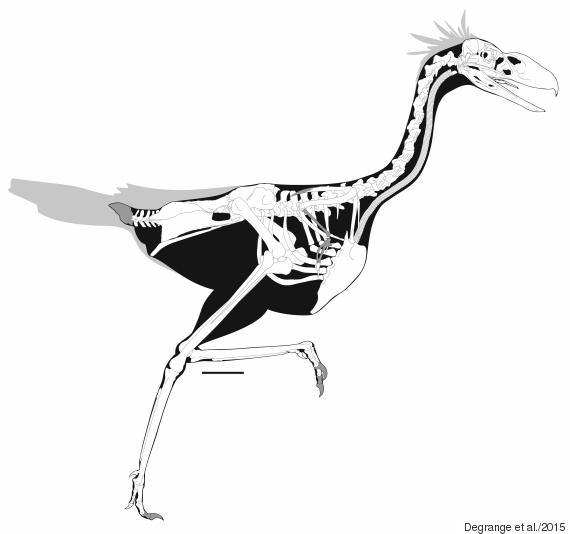 Preserved skeleton of Llallawavis scagliai. Bones colored in gray were missing in the specimen. Scale bar equals 0.1 m.
Llallawavis likely lived around 3.5 million years ago, near the end of terror birds' reign, according to the researchers. It stood about four feet tall and weighed about 40 pounds.
"The discovery of this species reveals that terror birds were more diverse in the Pliocene than previously thought," Dr. Federico Degrange, a researcher at the Center for Research in Earth Sciences in Argentina and the leader of the team that identified the new species, said in a written statement. "It will allow us to review the hypothesis about the decline and extinction of this fascinating group of birds."
CT scans of the bird's inner ear structures indicated that its hearing was tuned for low-pitched sounds, and that it likely produced these kinds of ostrich-like sounds too.
"Low-frequency sounds are great for long-[distance] communication, or if you're a predator, for sensing the movements of prey animals," Witmer told Live Science.
The researchers hope further analyses will yield insights into the bird's vision and other senses.
An article describing the findings was published online March 20 in the Journal of Vertebrate Paleontology.
BEFORE YOU GO
PHOTO GALLERY
Extinct Prehistoric Animals