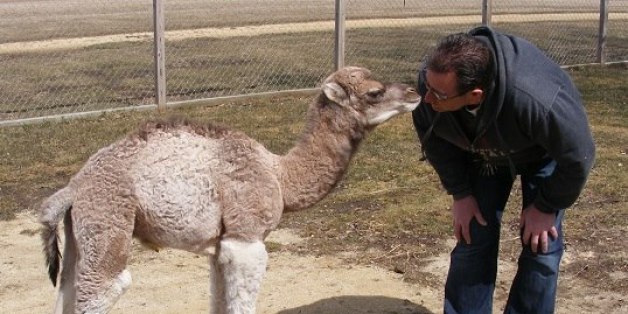 A community of volunteers is donating time, money and expertise to rebuild a small Illinois zoo that was devastated by a tornado on Thursday.
The Summerfield Zoo in Belvidere, Illinois, was hit hard by tornadoes that devastated northern parts of the state. The Chicago Tribune reports that two emus and a fawn were killed at the zoo, which is home to exotic animals like mountain lions, zebra, alligators and wallabies, along with more quotidian animals like horses and goats.
The winds also ripped up $200,000 in fencing and destroyed the animals' enclosures. All the animals escaped, but have since been found, the outlet reports.
Summerfield, which bills itself as the only zoo in northern Illinois, posted a call for help to Facebook on Friday.
Supporters have been rallying online and in person to help rebuild. A GoFundMe page set up by a man who says he knows the zoo's proprietors has raised more than $50,000 in 24 hours. The campaign aims to raise all $200,000 needed to replace the zoo's fencing.
Locals have also been posting on Summerfield's Facebook page, offering supplies and labor.
"Heading over with generator, saws, hammers, all the fence staples Farm and Fleet had, and cordless nail gun and framing nails," one user wrote. Others without building expertise are volunteering to nurse baby animals or canvas contractors for donations.
Meanwhile, local animal sanctuaries have offered to host Summerfield's animals, and a local Olive Garden offered to feed the volunteers. Employee Krystle Testa told The Huffington Post that the restaurant dropped off spaghetti, salad and breadsticks. "We like to do that for our community," she said.
Zoo staff wrote on Facebook that they were overwhelmed by the support.
Summerfield staff said they would continue to update its Facebook page with needs and opportunities to help.
BEFORE YOU GO
PHOTO GALLERY
London Zoo Weigh-In