As journalists, we dutifully report on what's going wrong, from scandals and corruption to natural disasters and social problems. But far too often the media fails to show the whole picture, neglecting to tell the stories of what is working. From scientific breakthroughs to successful crime-reduction initiatives, the What's Working Honor Roll highlights some of the best reporting and analysis, from a range of media outlets, on all the ways people are working toward solutions to some of our greatest challenges.
The New York Times: New Prize Rewards Economic Diversity at Colleges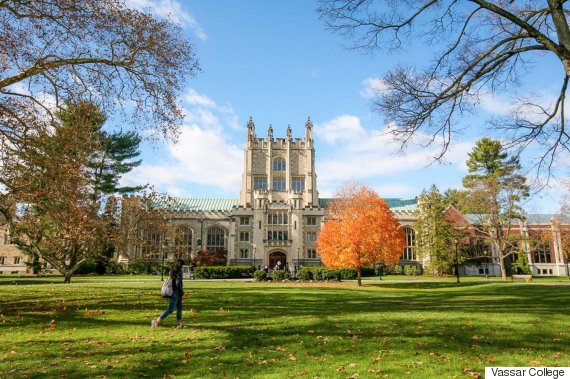 Low-income students can have an incredibly difficult time getting into college, even if they are top-achieving students with exceptional grades. The result is an enormous diversity problem on college campuses. That's what the Jack Kent Cooke Foundation is trying to change, with a $1 million prize that will be given each year to a college that has made an extraordinary effort to accept, enroll and graduate low-income students. This year's inaugural prize went to Vassar College -- where one in every four students has a family income "low enough to qualify for federal Pell grants," according to The New York Times' David Leonhardt.
"Among colleges with a four-year graduation rate of at least 75 percent, none has done more than Vassar to enroll low-income students and give them large scholarships, according to an Upshot analysis last year that Cooke Foundation officials said influenced their decision," he wrote.
The prize is just one sign of positive change occurring in higher education to improve economic diversity. Leonhardt wrote that several other schools are now making significant efforts to improve diversity, including Pomona, Amherst and Harvard.
MORE:
Portland Press Herald: Maine high school graduation rate shows slight improvement
Good News Network: This Is How To Feed A Town With Loose Change
The New York Times: For Mentally Ill Inmates, a Cycle of Jail and Hospitals
NationSwell: Community Colleges Have Abysmal Graduation Rates. Here's How to Change That
The Boston Globe: Bringing a charter-school approach to college
The Guardian: Women-only 'pink rickshaw' hits the road in Lahore
If you know a story you think should be on our Honor Roll, please send an email to our editor Catherine Taibi via catherine.taibi@huffingtonpost.com with the subject line "WHAT'S WORKING."