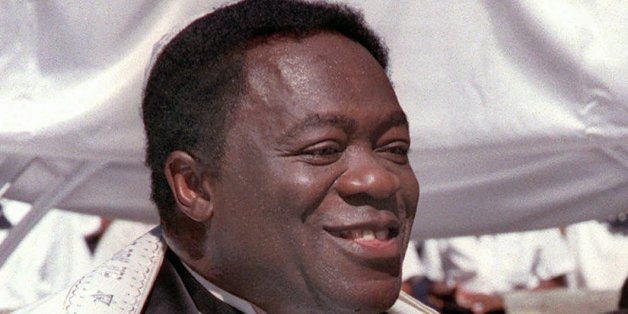 Despite former Sony Pictures Entertainment co-chairman Amy Pascal expressing her interest to cast Idris Elba as the first "Black James Bond," one particular black character from the iconic franchise has totally rebuffed the idea from fans' wish lists.
During a recent interview with Australian magazine "The Big Issue," Yaphet Kotto – who starred as the first and only black Bond villain in 1973's "Live and Let Die" – admitted that the idea of a black actor taking on the fictional British Secret Service agent role is "silly" and "ridiculous."
"James Bond cannot be black. Political correctness be damned, we have to stay with what is literally correct," Kotto said during the interview. "He was established by Ian Fleming as a white character, played by white actors. It's silly."
"Play 003 or 006 but you cannot be 007. A lot of people say we should be allowed to play everything. Don't be ridiculous. If I say I want to play JFK I should be laughed out the room. Why should James Bond be black? It's silly."
To underscore his thoughts, the 75-year-old veteran actor explained why black actors shouldn't portray roles that were previously played by white actors, and should be more inspired to create new iconic characters.
"I don't think it's right for black actors or writers to do roles that whites have made historically white heroic roles. These roles are not written for black men," he said. "Black men should stop trying to play white heroes. We have pens. Put a black man in a role that no one else has established."
In addition to Kotto expressing his disinterest to see Idris Elba or any black actor take on the coveted role, currently held by actor Daniel Craig, Rush Limbaugh has also previously dismissed the concept due to the character's white Scottish roots.
It appears Elba, who is rumored to take on the role, also hates the phrase "Black Bond," according to an interview the British-born actor did last year with ITV's "Lorraine."
"I've always detested the phrase 'Black Bond', I just don't understand it," he admitted. "We don't say 'White Bond', we just say 'Bond', so it suddenly becomes a black man and he's a 'Black Bond'."
"So I hate that phrase -- and it's a rumor that's gotten out of control, basically -- but that's all it is. There's no truth in it whatsoever."
Read more of Yaphet Kotto's "The Big Issue" interview here.

BEFORE YOU GO
PHOTO GALLERY
Idris Elba Photos