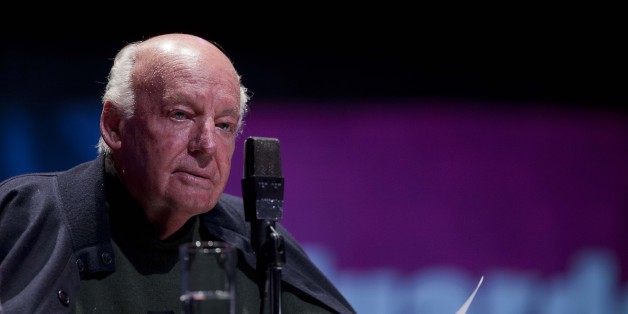 Award-winning Uruguayan writer Eduardo Galeano and leading leftwing intellectual has died, El Pais reported.
He was 74.
Galeano was best known for his 1971 anti-imperialist work, "Open Veins of Latin America," which details Latin America's exploitation at the hands of foreign powers, beginning with Spanish colonization five centuries ago and continuing to the present with the United States.
The book was banned for years by military dictatorships in Chile, Argentina and Uruguay. Galeano himself was arrested and exiled after a military coup lead by Juan Maria Bordaberry took over Uruguay in 1973.
"Open Veins" received renewed attention in 2009, when Venezuela's leftwing former President Hugo Chávez gave a copy to President Barack Obama at the Summit of the Americas and urged him to read it. Within hours of the event, the book soared to number 11 on Amazon.com's best sellers list.
The book has been widely praised and has been translated into at least 20 languages. In 2009, the Guardian called Galeano "one of the most well-known and celebrated writers in Latin America."
"We have a memory cut in pieces," he once told "Democracy Now. "And I write trying to recover our real memory, the memory of humankind, what I call the human rainbow, which is much more colorful and beautiful than the other one, the other rainbow. But the human rainbow had been mutilated by machismo, racism, militarism and a lot of other isms, who have been terribly killing our greatness, our possible greatness, our possible beauty."
Though the book remains required reading for both fans and critics who strive to understand Latin America's political development, in his later life Galeano became more self-critical of the work, describing it as an example of an exuberant youth writing without the benefit of a solid grounding in economics.
"'Open Veins' tried to be a book of political economy, but I didn't yet have the necessary training or preparation," Galeano said last year at a book fair in Brazil, according to The New York Times. "I wouldn't be capable of reading this book again; I'd keel over. For me, this prose of the traditional left is extremely leaden, and my physique can't tolerate it."
Born in the Uruguayan capital of Montevideo in 1940, Galeano worked as a factory laborer, a cartoonist and a bank teller before emerging as a man of letters and a political thinker.
A prolific writer with more than 30 books under his belt, Galeano penned poetry and journalism as well as political analysis. One of his most famous works, "Soccer in Sun and Shadow," is an ode to Latin America's favorite sport.
"I think the purpose of the writer is to help us see," Galeano once said, according to Argentine daily Clarín. "The writer is someone who can perhaps have the joy of helping others see."
Galeano had been diagnosed with cancer twice and, according to El Pais, was admitted to the hospital on Friday related to his illness.
BEFORE YOU GO
PHOTO GALLERY
Why Latin Americans Really Come To The U.S.