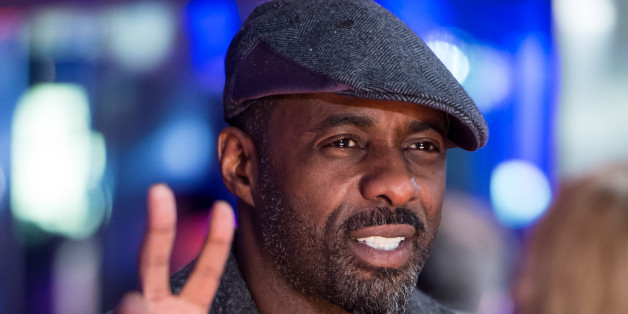 In a recent interview, Yaphet Kotto, star of a 1970s James Bond film, blasted ongoing rumors that the popular franchise was casting its first black actor as the British Secret Service agent, calling the idea "ridiculous" and "silly."
Now it appears Idris Elba -- who was on the radar of Sony Pictures executives -- has finally deflated fans' wishes by withdrawing his name from the conversation. Last week, during an appearance at London's British Film Institute, the 42-year-old "Luther" star told the audience that his chances of landing the role have passed.
"Honestly, it's a rumor that's really starting to eat itself," Elba said, according to The Hollywood Reporter. "If there was ever any chance of me getting Bond, it's gone." Elba has previously downplayed the rumors and denounced the phrase "black Bond."
However, during a 2012 interview with The Huffington Post, Elba's "Mandela" co-star Naomie Harris revealed that the British native admitted to once meeting with Bond producer Barbara Broccoli.
"I didn't realize that there was this talk and then I did a film with Idris," Harris recalled, "and he said that he met Barbara Broccoli and that it does seem like there is a possibility in the future that there could very well be a black James Bond."
Elba recently said a meeting with Bond producers "never happened," according to The Hollywood Reporter, and credited current 007 star Daniel Craig for igniting the rumor.
"Daniel Craig actually set the rumor off," he said. "About four years ago he said Idris Elba would be a great Bond and then it started to creep. I blame Daniel."
BEFORE YOU GO
PHOTO GALLERY
Idris Elba Photos