Andrew Wiggins is almost certainly going to win Rookie of the Year. On Monday, he made his case for dunk of the year, too.
The Minnesota Timberwolves forward took it to 7-foot Omer Asik during a game against the New Orleans Pelicans.
It did not go well for Asik, who, it must be said, got Mozgoved.
The sad thing is, Asik played it by the textbook, going straight up with both hands.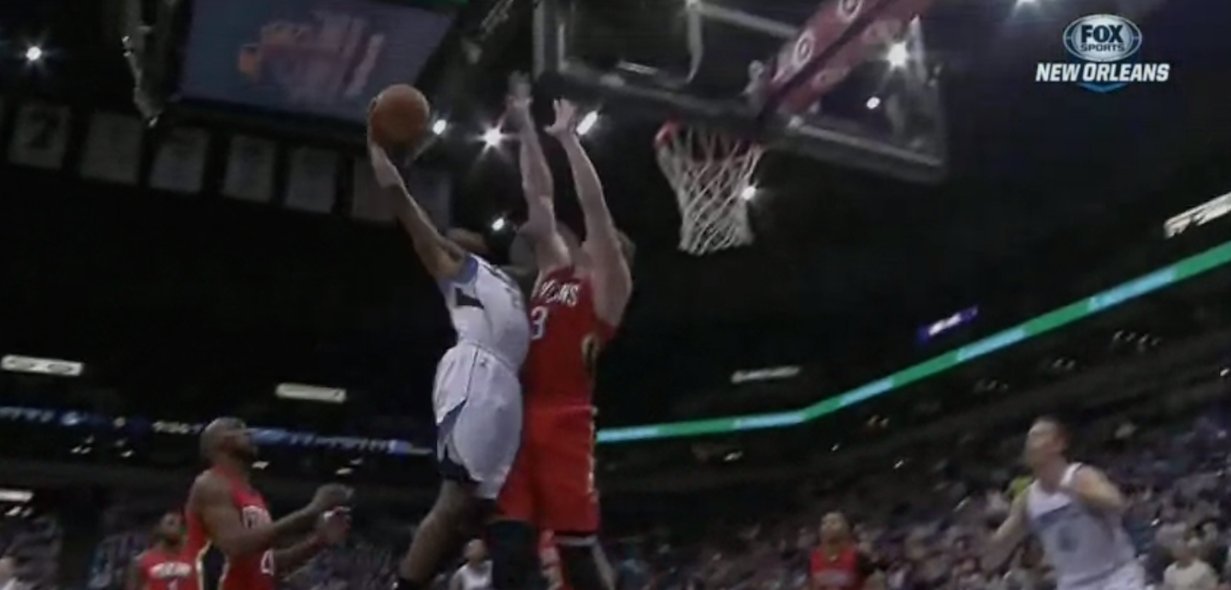 Good on Asik for not fearing the poster. (Source: Streamable)
Unfortunately, Asik went up with both hands against one of the best young athletes in the game, who seemed to literally bounce off the Pelicans center without much concern for how that would affect his attempt at national humiliation.

Sadly, Asik will end up on a poster nevertheless. (Source: Streamable)
Hate to do this to poor Asik, who must be hearing it from his teammates today, but here's a Vine so you can watch the dunk again and again and again.
BEFORE YOU GO
PHOTO GALLERY
The 50 Greatest Super Bowl Ads