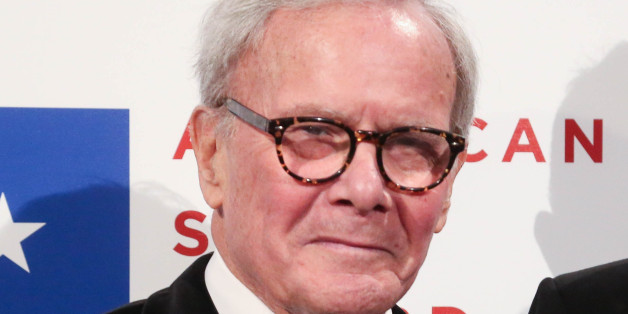 One of the themes of the Brian Williams scandal has been his icy relationship with his predecessor, Tom Brokaw. According to New York's Gabriel Sherman, the suspended NBC anchor feels as though he lives in Brokaw's shadow, and is alleged to have told Chuck Todd, "At least your ghost is dead. Mine is still walking the building."
Vanity Fair's Bryan Burrough also touched on their strained relationship in a recent feature about the troubles at the network.
But Brokaw denied any bad blood between him and Williams at an event at the University of Chicago on Monday, saying his relationship with the former "NBC Nightly News" anchor was "cordial."
"I want to say two things," Brokaw told the audience. "One is that Brian and I had a cordial relationship. You know, it was tricky because he succeeded me and I had my own strong feelings about how things should be done, but I never interfered with it. And I would make suggestions from time to time."
Brokaw further addressed the scandal, saying it was a "very, very difficult time" for NBC and a "really, really serious case, obviously."
Williams was suspended from the anchor chair for six months after it was revealed he exaggerated or fabricated various reportorial experiences.
The interview is available in full on YouTube.
BEFORE YOU GO