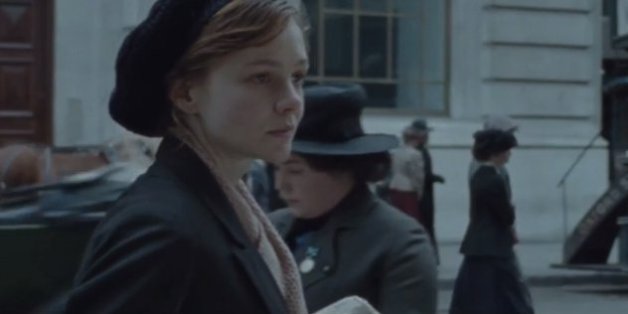 "Suffragette" sounds like our favorite feminist movie of 2015: Carey Mulligan, Meryl Streep and Helena Bonham Carter star in a film about the fight for women's voting rights and the untold story of the "real foot soldiers" of the Suffragette movement. The first 30-second spot shows a radical women's movement and one brilliant line from Streep: "Never surrender. Never give up the fight." Yes please. The official synopsis states:
These women were not primarily from the genteel educated classes, they were working women who had seen peaceful protest achieve nothing. Radicalised and turning to violence as the only route to change, they were willing to lose everything in their fight for equality – their jobs, their homes, their children and their lives.
Brendan Gleeson, Anne-Marie Duff and Ben Whishsaw also star. "Suffragette" is due to hit theaters on Oct. 23, just in time to make it a likely Oscar contender.
BEFORE YOU GO
PHOTO GALLERY
Meryl Streep's Red Carpet Style