Admit it: There's no better feeling than total happiness.
Joy doesn't just boost our emotions, it's also healthy for us. Research shows happiness is linked to a longer lifespan.
There are multiple ways to get to that state of bliss, whether it's just a few minutes play with your pup or expressing a little gratitude. But what about when you need a little extra push toward the sunny side? Enter these joyful illustrations. Let these little reminders show you what finding happiness really is all about.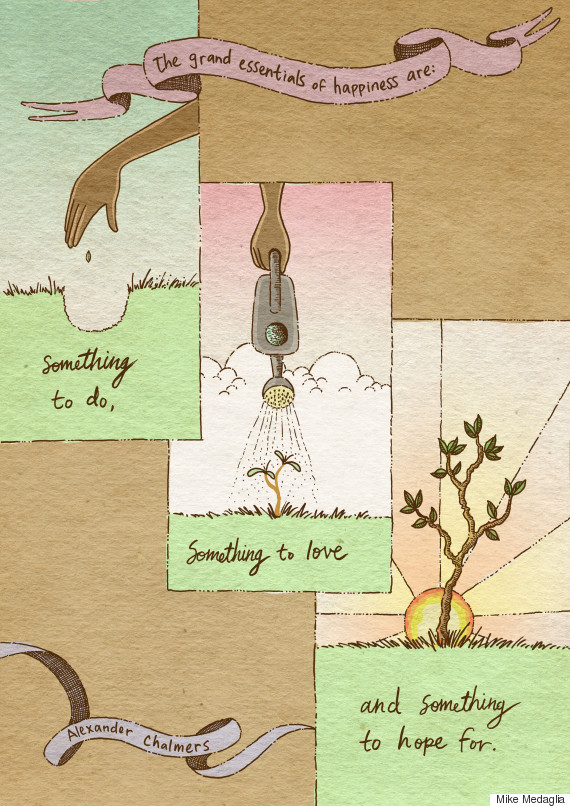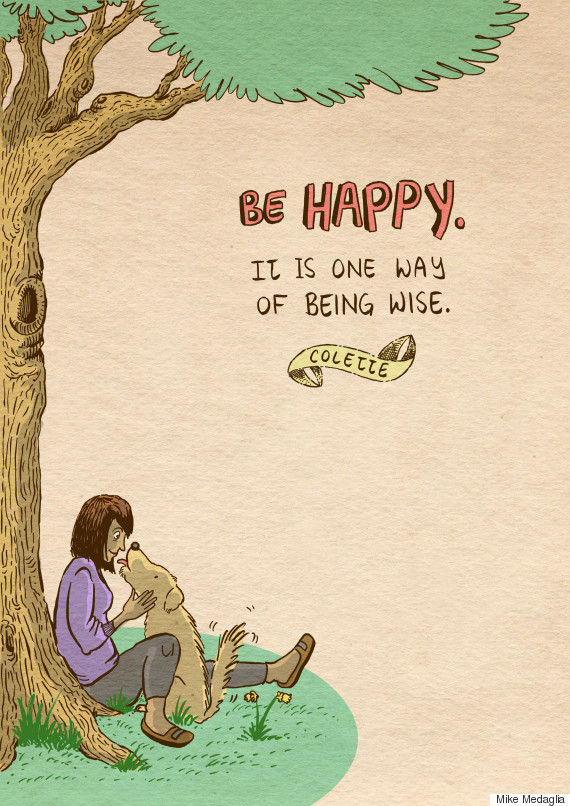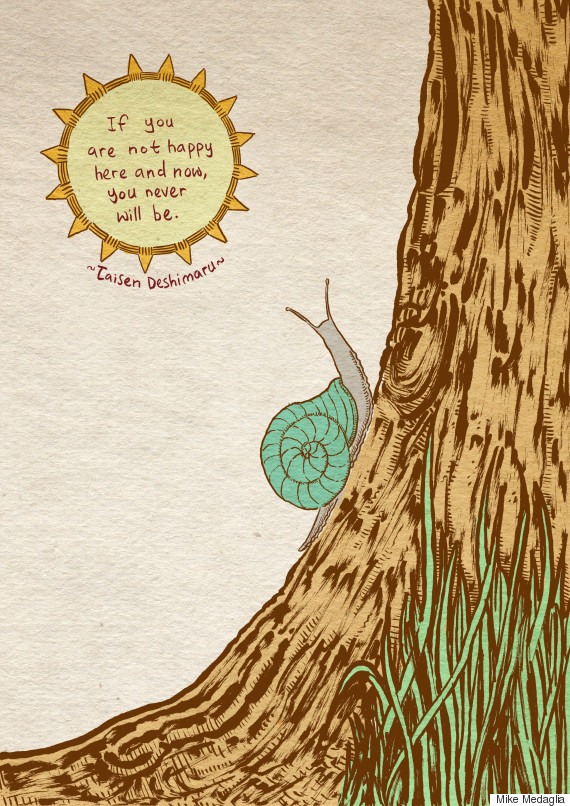 Mike Medaglia is a comics artist and illustrator originally from Canada, now living in London. His book One Year Wiser will be published later this fall from SelfMadeHero. His work explores spirituality and comics, and he also produces a monthly comic for The Huffington Post UK. To learn more, visit his personal website or follow him on Twitter.
--Posted by Lindsay Holmes
This GPS Guide is part of a series of posts designed to bring you back to balance when you're feeling off course.
GPS Guides are our way of showing you what has relieved others' stress in the hopes that you will be able to identify solutions that work for you. We all have de-stressing "secret weapons" that we pull out in times of tension or anxiety, whether they be photos that relax us or make us smile, songs that bring us back to our heart, quotes or poems that create a feeling of harmony or meditative exercises that help us find a sense of silence and calm. We encourage you to visit our other GPS Guides here, and share with us your own personal tips for finding peace, balance and tranquility.
BEFORE YOU GO
PHOTO GALLERY
5 Ways To Turn Happiness Into An Advantage