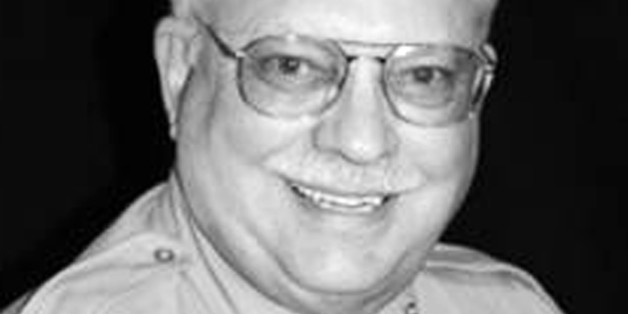 The Tulsa County Sheriff's office ordered supervisors to falsify the training record of the reserve deputy who fatally shot a suspect after mistaking his revolver for his Taser, sources told the Tulsa World.
Reserve deputy Robert C. Bates, 73, faces manslaughter charges after he allegedly mistook this revolver for a Taser and fatally shot a suspect in an undercover operation April 2.
From the Tulsa World:
Supervisors at the Tulsa County Sheriff's Office were ordered to falsify a reserve deputy's training records, giving him credit for field training he never took and firearms certifications he should not have received, sources told the Tulsa World.
Multiple sources speaking on condition of anonymity told the newspaper that at least three of Bates' supervisors had been transferred after refusing to sign off on his state-mandated training. The World notes that "the sources' claims are corroborated by records, including a statement by Bates after the shooting, that he was certified as an advanced reserve deputy in 2007."
The Sheriff's Office denied that documents were falsified or that supervisors were reassigned because they wouldn't sign off on Bates' training. The office announced Thursday that it will conduct a review of its reserve deputy training program.
This follows allegations that Bates got the reserve deputy position because he'd donated cars and computers, and contributed money to the sheriff's election campaign. Former officers with the sheriff's department told The Daily Beast that Bates, a wealthy insurance company CEO, was a "pay-to-play" cop who'd essentially bought his position with donations.
The sheriff's office provided a list of courses that Bates was supposed to have completed as part of his training, but wouldn't provide the names of the supervisors who signed off on them, according to CNN.
"You would think the sheriff's office -- if in fact there has been no pressure applied, no falsification of records -- would be forthcoming with these documents," Ziva Branstetter, a reporter at the Tulsa World, told CNN.
Sheriff's office representatives told CNN Tuesday that Bates had 1,100 hours of community policing experience and 300 hours of training since he signed on as a reserve in 2008. He also belonged to the highest tier of unpaid volunteer reserve deputies, the Sheriff's Office said.
The shooting victim, Eric C. Harris, had allegedly fled after attempting to sell an unlicensed gun to an undercover cop. On widely circulated police video of the incident, Bates can be heard yelling "Taser!" as the suspect flees, then "Oh, I shot him. I'm sorry."
Like Us On Facebook |

Follow Us On Twitter |

Contact The Author
BEFORE YOU GO
PHOTO GALLERY
Police Brutality Incidents