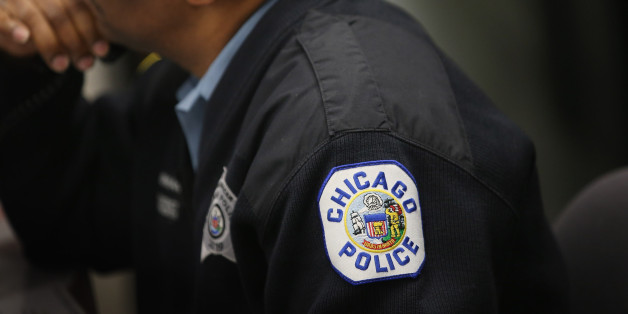 In the first trial of a Chicago police officer for a shooting death in 17 years, a judge on Monday cleared Chicago Police Detective Dante Servin of all charges related to his killing of a 22-year-old unarmed black woman, Rekia Boyd.
Servin's team did not even have to mount a defense in the trial for the off-duty 2012 shooting.
The case is one of three major police misconduct-related issues Chicago faces amid a growing national debate over police brutality, particularly in minority communities.
In October of last year, a youth activist group presented a report to the United Nations alleging that the CPD for years has gone unchecked as it commits brutality, largely against minority citizens. The current crop of trials and hearings have the potential to mark a turning point in police accountability, department transparency and justice for victims.
"It's important for putting a spotlight on police brutality and police misconduct," Attorney Flint Taylor of the People's Law Office in Chicago told HuffPost on Monday. Taylor's office focuses on police misconduct and civil rights cases, and had a strong hand in supporting a recent city ordinance for police torture reparations.
"It's hopeful," Taylor added. "But we do need to make systemic changes in how we deal with justice issues if we want this to be a permanent change."
'You're Sworn To Protect Lives, Not Take Them Away'
On a warm night in 2012, Rekiya Boyd was shot in the back of the head while standing with friends in Douglas Park on the city's West Side. Servin had been in a verbal altercation with Boyd's group before he fired on them from his car, striking one man in the hand and fatally hitting Boyd.
"You're sworn to protect lives. Not take them away," Boyd's 32-year-old brother Martinez Sutton told The Huffington Post Monday, before the verdict was read. "[The police] don't think about the family they're destroying in the process."
Though roughly 30 percent of Chicago's population is black, they make up about 80 percent of police shooting victims, Reuters reports.
Boyd's family has already been awarded a $4.5 million wrongful death settlement by the City of Chicago, but Sutton said true justice will be served when officers like Servin face the same punishment as civilians who commit the same crime.
"A person gets a million-dollar bond and 15, 20 years in jail for shooting someone. But an officer gets a slap on the wrist by serving five years and paying $7,500 in fines?" Sutton said of the maximum sentence Servin could have faced. "That's a slap in the face to the families."
Still, he notes that what his family wants for Boyd is only justice, not revenge.
"I always tell people, 'I don't hate the police at all; I have family members who are police,'" Sutton said. "But if you're going to lock up criminals who commit crimes, lock up all criminals. The only difference between police and a person on the street is a badge and the money you get paid."
Regaining Trust 'Starts With Honesty'
A police dash cam was rolling last October when cops shot and killed Laquan McDonald, a 17-year-old who was carrying a knife and allegedly trying to break into cars on the Southwest Side.
Cops said the teen refused to cooperate and drop his knife, prompting one of them to fire 16 shots.
Now the FBI and the Cook County state's attorney are investigating the shooting.
In some other cases of police-involved shootings caught on tape, like the death of South Carolina man Walter Scott, charges were swiftly brought against the shooter, due in part to the video evidence.
But in McDonald's case, the video has not been released -- not even to the city council that last week approved a a $5 million settlement to the McDonald family.
A lawyer for McDonald's family told DNAinfo Chicago the tape shows the teen walking away from police, and that deadly force was unjustified, painting a vastly different picture than the police account, which describes the teen stabbing a squad car tire and attacking the windshield.
Police say they won't release the tape, which Mayor Rahm Emanuel called "central to [the] investigation" by the FBI and the state. But releasing the tape, argues University of Chicago law professor Craig Futterman, is the only way the CPD can hope to repair its reputation.
"Regaining the trust of the community, particularly the black community, starts with honesty," Futterman told the AP. "And hiding a potential execution is the kind of thing that destroys trust."
'Ain't A Day That Go By That I Don't Suffer'
The long shadow of torture and brutality has loomed over the CPD for more than three decades, stemming from a dark chapter in the department's history in which more than a 100 men, most of them black, were burned, shocked and suffocated into giving false confessions during the '70s and '80s at the hands of former Commander Jon Burge's "Midnight Crew."
Now, the city says it's trying to set things right by backing a $5.5 million reparations fund for those men who suffered while in Burge's custody. The fund would include a memorial and an official apology, as well as tuition and health services for victims, actions that Emanuel and several city council members support.
The city has already paid about $100 million in lawsuits and legal fees.
Burge in 2011 was sentenced to four and a half years in prison for perjury and obstruction of justice, but didn't face criminal charges for abuse. After three and a half years, Burge walked out of prison to serve out time in a halfway house in Florida. Burge was also allowed to keep his pension of roughly $54,000 a year.
Though Burge has been mum for years on the matter, the Sun-Times confirmed Friday that Burge broke his silence after the city's approval to grant reparations. In a letter to "The Conviction Project," a blog run by police officer Martin Preib, Burge blasted the victims' attorneys as criminals, decried his treatment by media and described his critics as frauds.
"I find it hard to believe that the City's political leadership could even contemplate giving 'Reparations' to human vermin like them," Burge wrote.
Anthony Holmes spent 30 years in jail stemming from a false confession coerced by Burge's crew. The statute of limitations for damages ran out by the time he was released, but Holmes has remained among the most vocal proponents of a reparations fund.
Speaking to aldermen at city hall last week, Holmes said, according to CBS Chicago, "It ain't a day that go by that I don't suffer, but that's part of the life I've got to live."
BEFORE YOU GO
PHOTO GALLERY
Against Police Brutality