Construction workers in southern China's Guangdong Province made quite a discovery earlier this month.
The crew was working on a road in the city of Heyuan when they discovered 43 fossilized dinosaur eggs, including 19 that were fully intact. The largest was more than 7 inches in diameter.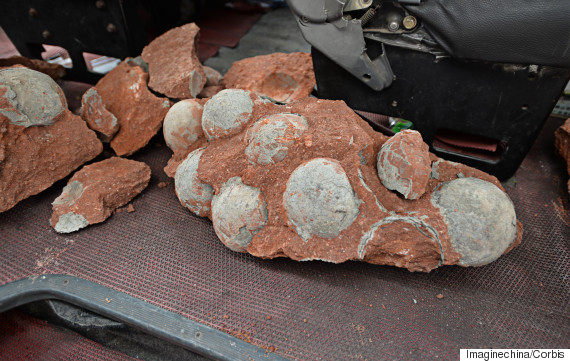 Thousands of dinosaur egg fragments have been found around Heyuan since the 1990s, earning the city the nickname "Hometown of the Dinosaur in China." The Heyuan Museum received a Guinness World Record in 2004 for having 10,008 dinosaur eggs -- the largest collection anywhere.
Du Yanli, the museum's curator, said the red sandstone formations common to the area make the fossilized egg finds so common, CCTV News reported.
This month's discovery is the first in the city center, according to the South China Morning Post.
The eggs will now be analyzed to determine their species. Chinese workers carry fossilized dinosaur eggs discovered during road construction in Heyuan, China, on April 19, 2015.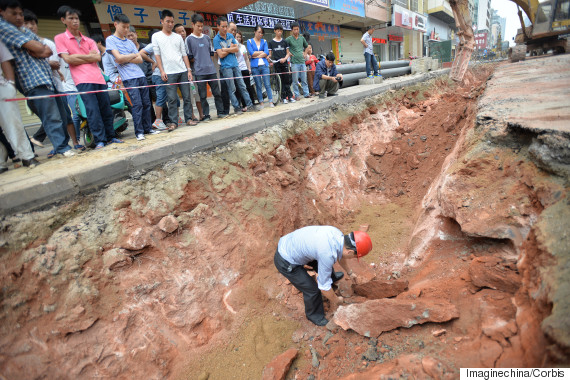 BEFORE YOU GO
PHOTO GALLERY
Dinos Dining: Prehistoric Predators