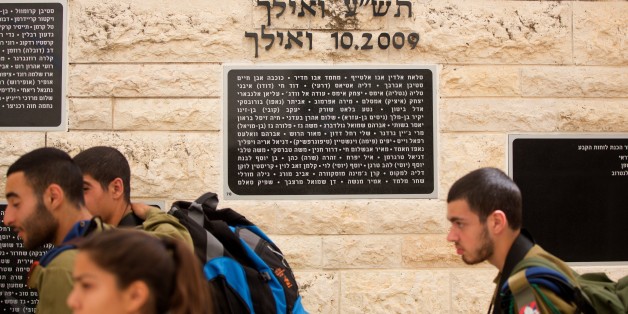 Just hours after Israel announced that a murdered Palestinian teenager would be added to an official memorial for victims of terrorism, authorities removed his name at the request of his family.
Mohammed Abu Khdeir was kidnapped from his East Jerusalem neighborhood Shuafat on July 2 and beaten and burned to death, according to an autopsy and other details from an ongoing trial of three Israelis who confessed to his murder.
On Tuesday, Israel announced that Abu Khdeir's name had been added to the Victims of Acts of Terror Memorial in Jerusalem's Mount Herzl cemetery, the nation's official commemoration of civilians killed in terror attacks.
The move sparked both praise and protest. Members of Almagor, an Israeli organization for families of terror victims, argued against including a Palestinian on an Israeli memorial and threatened to remove Abu Khdeir's name from the memorial if authorities would not. Meanwhile, one father of an Israeli terror victim said it was an "honor" for Abu Khdeir's name to appear on the memorial near that of his 14-year-old daughter.
Abu Khdeir's family members said Tuesday that they had not been consulted about their son's inclusion in the memorial and that their priority was a just conclusion to his murder trial. His father, Hussein Abu Khdeir, told Israeli news site Ynet, "I want justice and not honor. What good is it going to do me if they carve his name in stone?"
Hussein Abu Khdeir later called Israeli authorities and asked that his son's name be removed, he told the Palestinian news agency Ma'an. A spokesman for the memorial wall confirmed to The Guardian that Mohammed Abu Khdeir's name had been taken down. The page on its website where his name had appeared was blank on Wednesday.
Israel observes its national Memorial Day on Wednesday, commemorating fallen soldiers and civilian victims of terror attacks.
BEFORE YOU GO
PHOTO GALLERY
Clashes In East Jerusalem