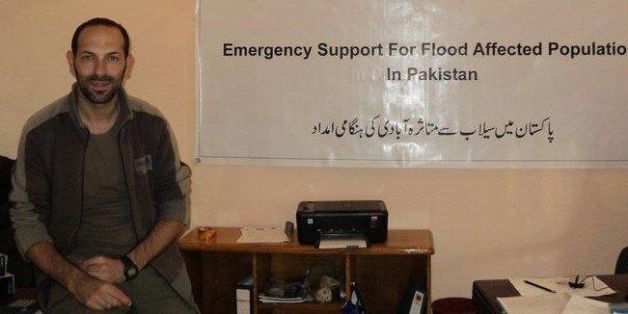 The White House announced on Thursday that al Qaeda hostages Giovanni Lo Porto and Warren Weinstein had been killed in a botched counterterrorism operation in January. Lo Porto, 39, was an Italian national who had been held by the group since 2012, and who friends and family hoped would be released.
Working for the German aid organization Welt Hunger Hilfe, Lo Porto had traveled to Pakistan to help those affected by the devastating earthquake and flooding that hit the country in 2010, according to a petition urging the Italian government to secure his release. Along with another aid worker, Bernd Muehlenbeck, he was abducted on Jan. 19, 2012, by gunmen in Multan, Pakistan. Muehlenbeck was freed in 2014.
Before his kidnapping, Lo Porto was a student at London Metropolitan University, where he studied peace and conflict, reports The Guardian. After finishing classes in 2010 he went to Haiti and the Central African Republic on aid missions, ultimately ending up in Pakistan on another relief effort.
"He is incredibly loyal to his friends and shows that in many small and big ways, you can always rely on him," his fellow student Sarah Neal told The Guardian in 2013. His friends had sought to raise awareness to his case, and organized a petition to pressure the Italian government to work toward his safe return.
A spokeswoman for Welt Hunger Hilfe said the organization was "shattered" by Lo Porto's death. "So much was done to try and get him released," Simone Pott told the Associated Press.
Italy's Ministry of Foreign Affairs released a statement on Thursday addressing the death of Lo Porto, and also said there had been previous efforts made by Italian authorities to track him down. Italy's foreign minister had said in 2013 that the government was working to secure his release, according to The New York Times.
Italian Prime Minister Matteo Renzi also issued a statement concerning the deaths of both hostages. Addressing Lo Porto, he offered condolences to his family and expressed "deep sorry for the death of an Italian, who has dedicated his life to serving others."