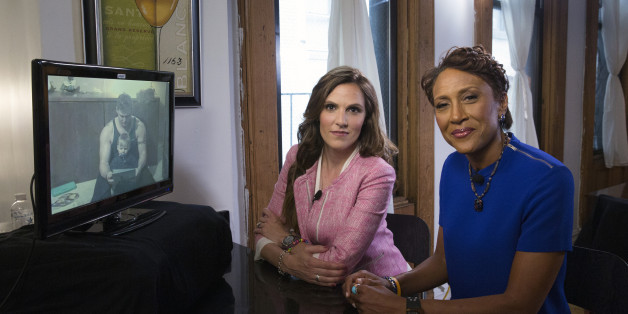 In a moving interview with ABC's Robin Roberts, Chris Kyle's widow remembered the moment she told their children their father had died.
"I remember just closing my eyes, the tears rolling down and me just trying to breathe," Taya Kyle told Roberts in an exclusive interview Monday morning.
She also revealed that she never thought she'd marry a cowboy, or a Navy SEAL. "So… 'there you go with your plans again,' right?" she joked.
Chris Kyle, a veteran Navy SEAL, was shot and killed by fellow veteran Eddie Ray Routh at a shooting range in February 2013. Bradley Cooper played Kyle in the movie "American Sniper" released last year.
Taya Kyle's memoir, American Wife, will be released May 4. Her full interview with Roberts is scheduled to air Friday.
BEFORE YOU GO
PHOTO GALLERY
'American Sniper' Trial