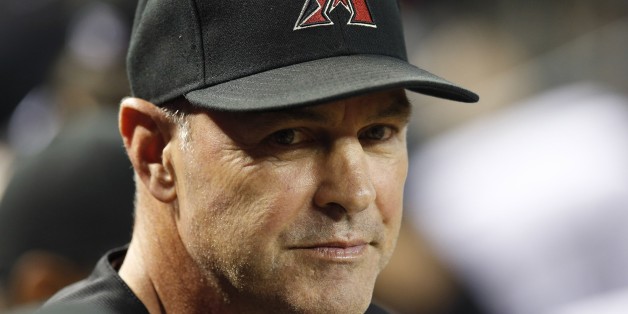 Baseball standout Kirk Gibson, perhaps best known for his game-winning pinch-hit home run as a Los Angeles Dodger against the Oakland A's in Game 1 of the 1988 World Series, announced Tuesday that he has Parkinson's disease.
"With the support of my family and friends, I will meet this challenge with the same determination and unwavering intensity that I have displayed in all of my endeavors in life," the former Detroit Tigers and Dodgers star said in a statement to Fox Sports Detroit.
Gibson, 57, is now a Tigers analyst for Fox Sports Detroit after he was fired as manager of the Arizona Diamondbacks last season. But he had not worked a broadcast since Opening Day. In a statement, Fox Sports confirmed that Gibson has been "diagnosed with Parkinson's disease" after undergoing a series of tests.
"We're all just hoping, praying that things work out," former Tigers teammate Alan Trammell told the Detroit Free Press. "He's a very private person, and I respect that totally."
There is no known cure for Parkinson's disease, though some medications can improve or delay symptoms. The disorder attacks the nervous system, causing tremors, stiffness and slowness of movement, according to the Mayo Clinic. The disease can also lead to depression, sleep disorders and cognitive decline, among other secondary conditions.
Perhaps the most famous athlete to suffer from Parkinson's is Muhammad Ali.
Gibson hit 255 home runs and drove in 870 runs in a 17-year MLB career that included World Series titles with the Tigers and Dodgers. His other major league stints were with Pittsburgh and Kansas City. He was also an All-America wide receiver for the Michigan State football team in addition to playing for the baseball team.
This story has been updated with reaction from Alan Trammell and more details about Parkinson's.
Watch the story behind Gibson's 1988 World Series home run right here:
H/T Deadspin