This beach towel is totally cheesy ... in the best way.
What the Pizza Bed did for midnight pizza cravings, the Pizza Towel does for daytime ones. This oversized, circular, pepperoni-print towel comes in a pizza box for a beach day, park outing or picnic that's simply doughlightful.
We've never wanted to eat our linens so badly.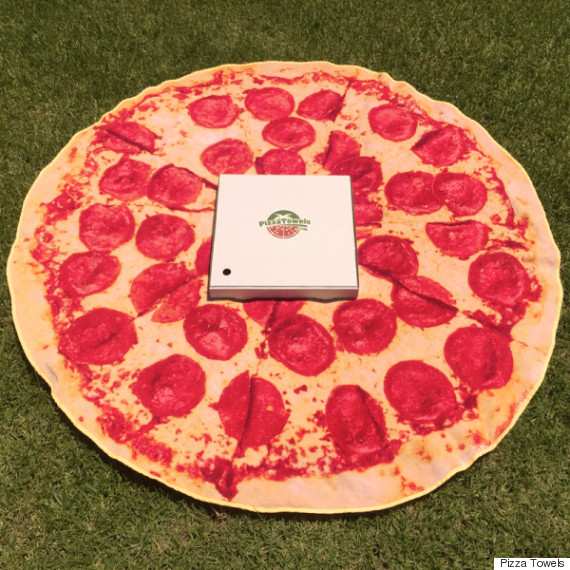 Pizza Towel is available from Sydney-based vendor Pizza Towels. The Pizza Towel currently retails for $49.95, which (assuming their pricing is in Aussie dollars) translates to just under $40 USD plus shipping costs.

According to its website, the company also has plans to make both supreme and vegan Pizza Towels in the future. We'll take a stuffed crust with extra sunscreen, please.

H/T DesignTAXI
BEFORE YOU GO
PHOTO GALLERY
10 Tea Towels We Love