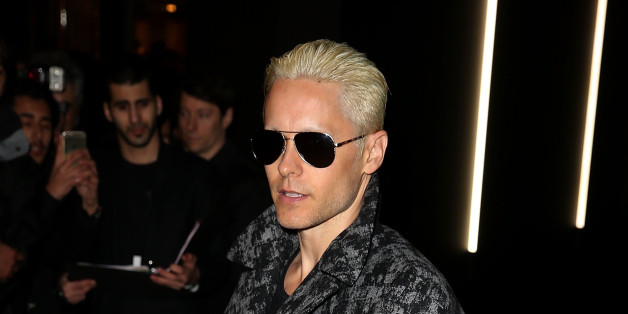 Last week, director David Ayer gave us a terrifying look at Jared Leto as The Joker in "Suicide Squad." Yikes, right?
Well, the transformation may not be all bad. On Tuesday, Leto shared a photo of himself in a Superman tank top and we couldn't help but notice just how buff he looks. It seems the 43-year-old has been packing on some serious muscle in order to play the green-haired villain.
Earlier this year, the actor told Billboard he was "trying to gain a lot of weight," which meant he had to "eat every couple of hours," though he's "terrible at eating a lot."
As "terrible" as Leto claims to be at eating a lot, it seems he's managed to pack on the pounds -- or more specifically, the muscle. Of course, he's no stranger to transforming his body for a role.
He previously lost 25 pounds to play a drug addict in 2000's "Requiem for a Dream," and then gained 67 pounds to play Mark David Chapman in 2007's "Chapter 27." Most recently, he again lost 30 pounds for his Oscar-winning role as Rayon, a transgender woman living with AIDS in 2013's "The Dallas Buyers Club."
BEFORE YOU GO
PHOTO GALLERY
Stars And Their On-Screen Transformations