The Kardashian-Jenner family is everywhere these days and Kendall Jenner is a big part of that. The 19-year-old model is well on her way to dominating the fashion industry after landing her first major campaign with Calvin Klein and as the new face of Estée Lauder.
Now, she's striking a pose yet again and stripping down to her CK skivvies for photographer Steven Klein for V Magazine's Issue 95.
Along with the sexy photo shoot, Jenner also opened up to the magazine about her struggle to break into modeling.
"You have no idea how many doors closed on me and how many adults were either initially reluctant to take a chance working with me or who outright laughed at me behind my back," she explained. "It was kind of hard because all I was doing was going on go-sees, trying my best to break into this business as a teenager. I am so grateful to Marc Jacobs, Riccardo Tisci, Karl Lagerfeld, and Katie Grand, who took a chance on me that first season and gave me an opportunity. My parents taught me that work ethic is one of the most important keys in life, and I believe it."
That work ethic seems to have paid off considering her Calvin Klein deal includes her first-ever billboard overlooking Sunset Boulevard, which she's "ecstatic about."
"It's really humbling, and honestly, I am a pretty shy person, but being part of the Calvin campaign and seeing myself up there will be a dream come true," she told V magazine of the massive billboard. "I might have to eat every night at the Chateau Marmont with that hanging over my shoulder. 'Oh yeah, that little thing? I didn't notice!'"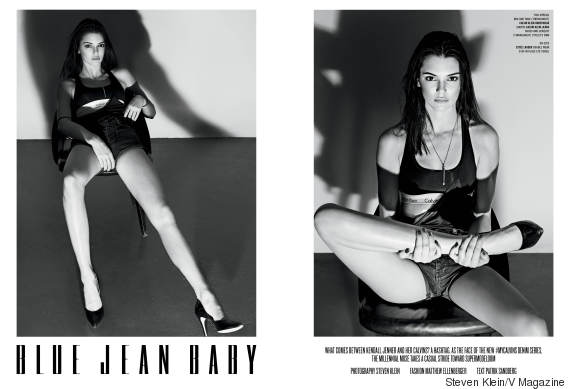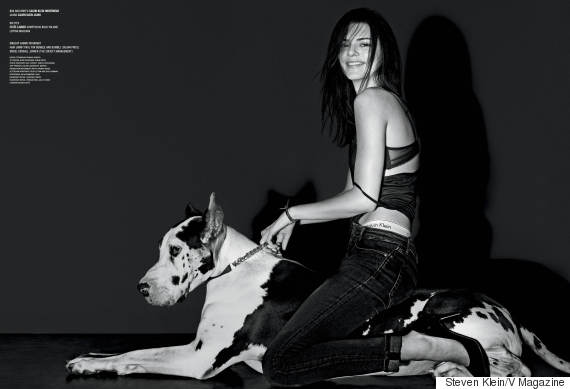 For more with Kendall Jenner, pick up a copy of V Magazine on sale May 7.
Follow Huffington Post's board Hollywood on Pinterest.
BEFORE YOU GO
PHOTO GALLERY
Kendall Jenner Calvin Klein