Flexible check-in and check-out times have traditionally been reserved for only the most important of hotel guests. But now, some hotels are starting to extend that luxury to all customers. According to Yahoo Travel, a "24-hour check-in/check-out policy" is one of the newest, greatest trends in the travel industry.
"Early check-in and late check-out used to be something reserved for VIP hotel guests, but more and more luxury hotels are introducing flexible check-out as a general amenity to make guests feel special and give them more for their money," Travelocity's senior travel editor Courtney Scott told Yahoo.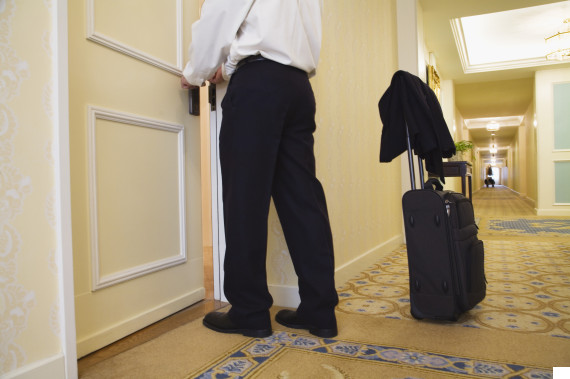 In addition to guests getting more bang for their hotel buck, flexible time windows also make travel less stressful. Having less of a deadline to get to a hotel makes it easier on those facing cancellations, delays or other setbacks in their schedules. It's also just plain good news for the people who want to sleep in a little bit longer.
While a number of posh individual properties have begun relaxing check-in and check-out times for everyone, it will be interesting to see which major hotel chain is the first to institute this new trend across the board.
In the meantime, if you'd like to figure out other ways to make traveling less stressful, follow these four tips:
H/T Yahoo Travel
BEFORE YOU GO
PHOTO GALLERY
How To Deal With Jet Lag