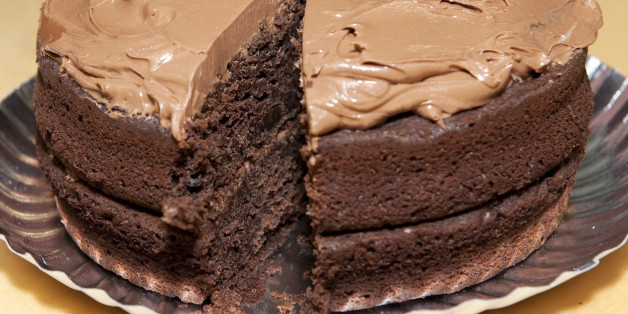 An Austrian cafe owner and baker expressed his frustration with his country's main political parties this week, invoking the horrific attacks on 9/11 in a giant cake.
Konditor baute #9/11 für Wien-Wahl nach! Vienna based confectioner creates 9/11-cake http://t.co/BoNfz0FMlx pic.twitter.com/U3dx6KmPoa

— heute.at (@Heute_at) April 29, 2015
Thomas Kienbauer's confection depicts planes hitting the Twin Towers of the World Trade Center. The towers bear the logos of Austria's two largest political parties, the center-left Social Democratic Party of Austria (SPÖ) and the conservative Austrian People's Party (ÖVP).
A plane hitting one of the towers is emblazoned with the name of one of the opposition parties, the far-right Freedom Party of Austria (FPÖ).
Kienbauer told The Washington Post that the cake is meant to symbolize the longstanding dominance of the SPÖ and ÖVP and what he believes is the need to shake things up with other parties. "I acknowledge that my portrayal of the situation is dramatic. However, to encapsulate the implications one is forced to depict them dramatically and to exaggerate," he told the paper.
"One needs to know the context which motivated me to make it," he added. He told the Post he didn't mean to offend any of the victims' families. "My customers have predominantly reacted positively to my latest creation."
It is "time for change" for "the children's sake," he told Austria's Kronen Zeitung paper. The same thing is written in the cake at the bottom of the buildings.
BEFORE YOU GO
PHOTO GALLERY
Brilliant DIY Birthday Cake Hacks