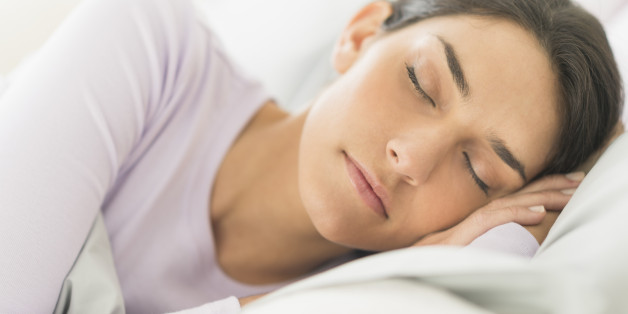 ICYMI Health features what we're reading this week.
Mental Health Awareness month began on May 1, and we were captivated by the stories of friends and family whose loved ones struggled with sports-related concussions and then depression. We also took in a mini-documentary highlighting the day-to-day difficulties of parenting a child who suffers from paranoid schizophrenia in the U.K., a country where an increasing number of children are being hospitalized for self-harm even as funding for mental health services spirals downward.
Read on and tell us in the comments: What did you read, watch, listen to and love this week?
Daniel Carcillo speaks out the death of his best friend and teammate, Chicago Blackhawks player Steve Montador, who passed away after sustaining a serious concussion on the ice.
Quote: "He had a lot going on in his head, with regards to worrying about whether he'd wake up the next morning and feel great, or whether he'd have to stay inside with the blinds shut in a dark room. When you have a concussion, you go through that. It's a dark place. I just recently had one. I fell into a lull, especially after Monty's passing."

2. Distraction Is Good For Learning, Sometimes -- Scientific American

While distractions are usually bad for learning, practicing in a distracting place can be beneficial if you'll have to perform (say, take a test) in a noisy or chaotic environment.
Quote: "Famously, investigators once showed that words learned while scuba diving are easier to recall underwater than on dry land. "
3. What Does A Body Good -- On The Media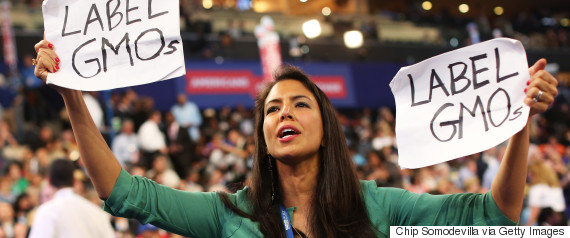 Vani Hari, better known as the Food Babe, has successfully campaigned to get the "yoga mat chemicals" out of subway sandwiches and the food dye of Kraft mac and cheese, even though experts say her fear mongering is based on flimsy science.
Quote: "We trust material that is familiar, words that we can pronounce. Lots of chemical terms come from the Greek, so they have a lot of harsh-sounding vowels and consonant mixed in them -- oxydane, methotrexate -- they sound scary."
4. A Son of Football Calls His Mother -- The New York Times

Karen Kinzle Zegel struggled to understand what was causing her son's depression and reckless behavior. When her son, Patrick, committed suicide last year, brain scans revealed that years as a star football player had permanently damaged his brain.
Quote: "As she looks back on that late night last September, their conversation wasn't just about a measly $400 bank overdraft. It was about football. The word was never uttered, but that's what this was really about. Football."
5. In Pictures: Homeless and Pregnant and Now Thriving -- The Huffington Post

These stunning portraits capture the lives of women who have seen the worst of what life has to offer, and come out the other side.
Quote: "One mother said, 'I didn't know I was so beautiful as a pregnant woman.' Often the women we work with have a negative body image. Some pregnant women want to be on a diet to not gain any weight. These photos help them see what strong, beautiful women they truly are."
6. When Emotional Intelligence Goes Wrong -- The Atlantic

Being in touch with your feelings and the feelings of those around you gives you an edge, especially in the workplace. High emotional intelligence can also make you a manipulative jerk.
Quote: "Researchers have recently examined what they call 'the dark side' of EI, and their findings suggest an unnerving link between understanding people and using them."
7. How To Support a Transitioning Loved One -- The Huffington Post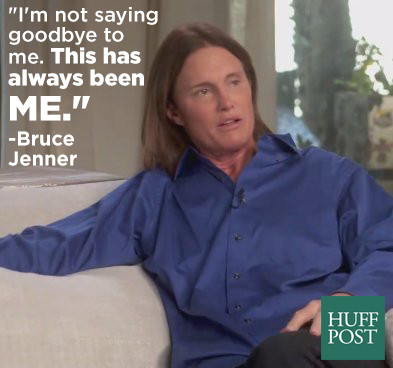 In the wake of Bruce Jenner's announcement that he is transgender, The Huffington Post spoke with experts and activists about the best ways to be there for a friend or loved going through a similar experience.
Quote: "'Transitioning isn't just bravery, it's a necessity,' she explained. 'They're born this way. Not transitioning isn't an option.'"
8. What Happens to a Family When Their Child Is Struggling with Severe Mental Illness? -- Vice


A shortage of hospital beds in the U.K. means that Sally Burke must make a 118-mile round trip drive to visit her 13-year-old daughter Maisie, who is receiving treatment for paranoid schizophrenia in Sheffield, England.
Quote: "That I'm aware of, Maisie started self-harming in the December of 2013. I came home from work and found her trying to stab herself with a pair of scissors. Some days it haunts me more than other days. There was a few months where I would replay her life -- replay events. How could I have missed it? I felt that I let her down."
9. How Getting More Sleep Can Help You Solve Your Creative Problems -- Fast Company


When it comes to creative problem solving, getting some shuteye may be more effective than long hours at the office.
Quote "Generating creative ideas requires moving beyond the surface of the problem and finding an essence to the problem."
BEFORE YOU GO
PHOTO GALLERY
Health Benefits Of Gratitude